Senior Year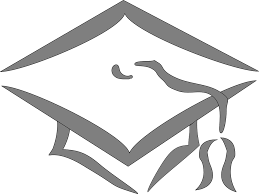 Whitney Herring, Messenger Reporter
October 4, 2016
October 2016
Co-Author: Ema VanDyke
For most students, the one school year they look forward to most is their Senior Year. Senior year is full of ups and downs. It is by far the most important year in your high school career; having to apply to colleges, scholarships, the FAFSA, and finding ways to pay for all of the above will stress students out immensely.  If you haven't applied to a school yet, you may want to get on that, because deadlines are fastly approaching, and college administrators are not lenient with deadline dates. It's not like high school where you can get by being a day late; there are students from all over the world who have applied on time and may be better qualified for an open spot. The same goes for scholarships. You're not going to be the only one wanting help to pay for your books, room and board, meal plans, etc. The smallest amount can help.
Senior year isn't full of just college planning, there is also plenty of ways to have fun. One huge way to have fun during this stressful time is to go to as many sporting events as you possibly can. Sporting events may not be for everyone, but it can be a great way to be social. Aside from sporting events, you also have your very last high school prom. Let us say one thing: GO! It's an important rite of passage for every high school student. Prom is a night to remember (for all you High School Musical lovers, nobody will judge if you burst out into song now). In all seriousness, if you don't go, you will only regret it later on. Senior year is full of lasts, your last home football game, last homecoming, last prom, and the last time you will walk down the hallways as a student of McCracken County High School, but try not to dwell on the sad parts. Be excited for the adventures you're about to embark on the roller coaster called Life.
Hold your tears in a little bit longer, please! We still have to discuss graduation. Your high school graduation is one of the biggest milestones in your life. Walking across that stage in front of your fellow classmates, friends, family, and mentors may be slightly embarrassing, but I imagine it to be a very rewarding moment. You have worked nonstop for thirteen years for an empty diploma holder and a handshake. Now, you continue with four more years of Undergraduate studies, and, for some of you, four years of Graduate, Master, and Doctoral studies. With graduating comes the adult life, having to cook, clean, do laundry, and live without your parents. You are your sole provider, and there's a definite chance that you might be broke. You will also eat a lot of Ramen Noodles. But don't let this reality check get you down! You're moving on to bigger and better things. College is a whole new experience waiting for you.