Kentucky Basketball Never Stops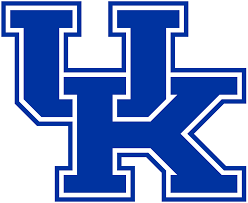 Whitney Herring, Messenger Reporter
November 5, 2016
November 2016
Around here, there are certain times of the year that make us more excited than ever and right now, it is about time to get out our blue and white. Kentucky Basketball is ¨the greatest tradition in college basketball,¨ according to the hardcore fans around the state. Kentucky is ranked number 4 in the preseason poll, falling behind Duke, Kansas, and Villanova. Many new freshmen will be playing in Rupp Arena this year, from Sacha Killeya-Jones to the coach's son, Brad Calipari.
Kentucky Basketball fans from all over the state are ready for the season to begin, and they are wishing for another national championship. The University of Kentucky has won 8 national championships, won by 5 different coaches, and has won 13 SEC tournaments. Kentucky Basketball has made a name for itself and the state as a whole. The 14-15 team went down in history when they won every game during the season, they fell short in the championship game against Wisconsin, they went down with a 39-1 record.
Four of the new recruits coming to play at Kentucky are McDonald's All-Americans, Edrice Adebayo, De'Aaron Fox, Sacha Killeya-Jones, and Malik Monk. All of the recruits are high in their position rankings. Bam Adebayo is the number 2 power forward while Wenyen Gabriel is number 4, and Sacha Killeya-Jones is number 6. De'Aaron Fox is the number 2 point guard and Malik Monk is the number 1 shooting guard. To say the least, this team is loaded with talent. The only problem the team might have is the players learning to play as a team and not as an individual. Kentucky Basketball is one of the greatest traditions in college basketball, and that isn't going to be changing anytime soon.