A Mediocre List of Things to Do on Fall Break: Stuck in Paducah Edition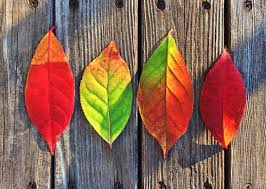 Kaelin Rowell, Messenger Reporter
September 2, 2016
A Mediocre List of Things to do on Fall Break: Stuck in Paducah Edition
By Kaelin Rowell September 2, 2016
 Nothing

Sleep all day

Binge watch every show on Netflix (

Stranger Things

is good, or you can start Greys Anatomy just like every other person.)

Act like you appreciate people. You're going to be spending a lot of time with your family.

If you actually have friends, do something with them or you can sulk in your own loneliness for not having any friends

Go to the mall and the movies because "there is nothing else to do".

Make a weird concoction of food because you probably have nothing in your fridge.

Go downtown. If you still play Pokemon Go, you can hit up those Pokestops. If not, you are a rational human being. Congratulations.

Try not to get too used to the idea of being out of school because fall break is only a week long.

Get ready for Talon falls.

Contemplate whether or not you are too old to dress up on Halloween before realizing you are going to sit at home either way.