Paducah…A Growing Town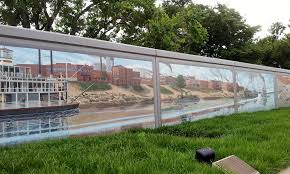 Whitney Herring, Messenger Reporter
March 3, 2017
February 2017
Paducah, Kentucky has recently been growing rapidly. In the past few months many new restaurants and retail stores have opened or have announced that they are coming here. Citizens of this area and surrounding areas are thrilled to know that newer restaurants and businesses are coming here. We need something different, something new.
Culver's has finally came to Paducah. Many people were thrilled when they finally opened on January 30, 2017. Before it opened here, Murray had the closet Culver's and citizens found any excuse to drive up there and eat, now Paducah citizens can just drive down the street. This restaurant has been a great addition to the Paducah area.
Zaxby's has also opened in Paducah. This was another one of those restaurants that you had to drive to Murray or out of town to eat at. Now we have one in our very own hometown, this is exciting for anyone that has ever eaten at Zaxby's. Now Paducah area citizens can drive across town to eat at this place instead of driving an hour. This is a big step up for Paducah.
With the new restaurants coming to town, it's exciting when we hear of new retail stores coming too. Paducah is now getting an Academy Sports + Outdoors, this is store is a bigger and better version of Dicks Sporting Goods. The closest to Paducah is Cape Girardeau and that's still quite a drive so thankfully we are getting our very own. This has been anticipated for quite some time now.
With all of these business coming into town, our town is growing. With that being said, a Target needs to open right here in Paducah, Kentucky. Target would have a lot of business if someone would take the risk and open it. Citizens of Paducah and the surrounding areas would use and benefit from this store. That is one thing that this town is lacking. Paducah needs to step up their game even more and open a Target.