LEGALLY BLONDE: The After-Play Review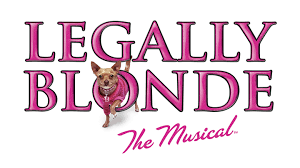 Leigh Duncan, Messenger Reporter
April 24, 2017
Last night I had the pleasure of viewing "Legally Blonde" on the opening night. Although I was hesitant about shelling out $15 per ticket, I took a leap of faith and hit "Confirm Order" in the House 1 downstairs bathroom. I have absolutely no regrets about it, either.
Legally Blonde made me laugh, made me want to cry, and at some points, made me angry- particularly with Warner, Elle's boyfriend/ex-boyfriend, as well as Vivian, Warner's new girlfriend- although, spoiler, she does redeem herself at the end.
Among my favorite numbers are "Gay or European?", "Ireland", and "Legally Blonde" (particularly the part where Paulette (spoiler) finds her Brendan). Speaking of Paulette, Jessie Elliott, the actress for said part, is a young woman with a big, big voice. She lets out some pretty astounding notes throughout the musical, making it well worth my $15 dollars and applaud. She also maintains that Jersey accent remarkably well, even while singing.
I personally appreciate the growth we see amongst all the characters. Warning, the following contains spoilers- just know if you chose not to read further, the character development was not just a part of the script. The actors and actresses truly make it real for the audience- it's obvious they've connected with their characters.
We see Elle go from being a typical blonde who waited on her man to propose to her, to being a lawyer who graduated from Harvard, who takes the proposal into her own hands. We see Emmett stand up to Callahan, as well as Callahan revealing himself as rather… scummy. Vivian realizes she doesn't have to be mean to Elle for Warner, and that if he makes her feel like she does, she needs to leave him- and she does. Girl power is unstoppable.
Overall, this was a truly heartfelt performance and I don't feel like they could have nailed it any better than they did. I give this one 5 out of 5 Ceglinski Heads.