Bones Series Finale Review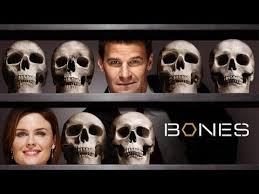 Kaelin Rowell, Messenger Reporter
May 8, 2017
The season finale of Bones, a show about forensic anthropology and crime, aired in late March as we all said farewell to characters we have come to love for the past twelve years. I went into the finale feeling apprehensive and came out feeling extremely angry, but also content with what was brought to the screen in some aspects.
If I were the one who got to decide how to end a 12-season run of this TV show, I would certainly do things differently. I like the idea of going out  with a bang but with a compressed final season, there wasn't enough time to bring all of the characters to a sound end. What makes me mad about this is the fact that this season had twelve episodes, which is already a rushed time frame, and they decided to wrap everything up in the finale. When the screen faded to black, I couldn't help but feel disappointed. Some characters were brought to an end, but they were insignificant characters and were only part of the supporting cast. Lance Sweets, played by John Francis Daley, was a main character that died two seasons ago and he was only mentioned one time, which I thought was absurd.
Brennan's "I remember…" about every intern was kind of cute because it shows that past her head injury, she remembered the things that mattered. Then when Hodgins and Angela show off the kids' book that they began writing about all of the members of the team, Brennan remarks that they're all in it, that it's "all about us," which also struck me as a bit of an homage to Wizard of Oz.
The audience is left with way too much of an uneasy feeling. It is unknown if Brennan actually gets better, if Hodgins walks again or if Angela and Hodgins' baby is born without sight, or what is next for the team after the lab burns down.  I had hoped it would have been a complete wrap-up or farewell.  But it just ended abruptly. I did like how they hinted at colleagues past as they sifted through the Jeffersonian rubble. It was beautifully written with the characters pulling out important objects we have seen all throughout the show. I just wish there was more.
As I always say, for all its faults, Bones is one of my all-time favorite TV shows that I have watched since the fifth grade. It has consistently shown a strong, intelligent, female scientist balance work and family for more than a decade. Bones will have a lasting impact on me for sure, but the finale was overall disappointing.
Rating: 3/5