Beyoncé: Bold and Beautiful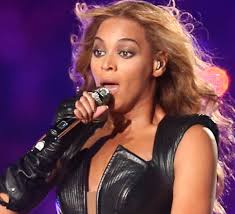 Connor Scholl, Messenger Reporter
October 17, 2017
Before I begin, let me address one thing: I am hardly worthy of writing this article. To capture the essence of Beyoncé through writing is a paramount task; already, I know that anything I write will be insufficient. However undeserving I am to write this, I'll try my best, so I apologize in advance if my writing is lacking.
Now that I've cleared that up, I'll cut right to the chase: Beyoncé is by far one of the most accomplished musicians of her time. She has been nominated for 62 Grammys, more nominations than any other female artist, and won 22 throughout her career, making her the holder of the second-most wins by a female artist. Her success is not without good reason, though. If you have ever listened to her music, you'll understand what I mean. Each song envelopes the listener, and her radiance shines through her music so immensely as to almost be palpable. Each passing chorus draws you in closer, and if you're not careful, you'll find yourself completely entranced, unable to escape her melodies.
This is evident even from her earliest music, which she produced while still in Destiny's Child. Every song from The Writing's on the Wall, Destiny's Child's second album, encapsulates Beyoncé's musical genius perfectly. "Bills, Bills, Bills," "Jumpin', Jumpin'," "Say My Name," all of these well-known songs immediately display Beyoncé's skill, and throughout them, she clearly outshines the rest of the group members.
It's no wonder, then, that Beyoncé thrived after the disbandment of Destiny's Child. In fact, her biggest success came after the group split up. Since Destiny's Child's end, Beyoncé has released several albums, all of which are angelic. The first of these albums, B'Day, was obviously an enthralling musical experience, but her music only gets better from there. I Am … Sasha Fierce and 4 were far better than B'Day, but her self-titled album, Beyoncé, was far superior to any of her other albums. That is, until she released Lemonade. This impassioned album blew me away the moment I listened to it, and I still haven't fully recovered from the elation it thrust upon me.
However, Beyoncé's brilliance doesn't stop with her music; she has also made her mark on the business world. In the spring of 2016, she launched her athleisure clothing brand, Ivy Park, which was immediately a huge success. The brand features fashionable outfits that are both breathable and suitable for exercise yet comfortable and snug. Within the first few weeks, almost all of the clothes offered were unsurprisingly sold out. Additionally, Beyoncé launched Tidal, a music streaming service, in 2015, and although it doesn't really compare to Spotify and Apple Music, it is successful nonetheless with a value of $600 million.
Therefore, Beyoncé is a multi-talented, award-winning artist whose fame is widespread and whose prowess extends beyond just the music world. I can only hope that her music touches you in the way that it has touched me.