Harry's House; a must listen
Review: Harry's House by Harry Styles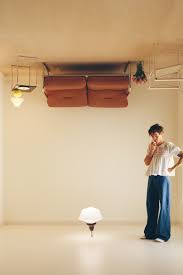 The world paused when Harry Styles released his new album, 'Harry's House.´Harry Styles made his debut when he was in the band ´One Direction.' Since the band broke up, he's gone solo, and released 3 albums. Harry's House is the most recent.  This is an emotion striking album that will leave you feeling sad, happy, or maybe with an urge to break out in dance. No matter what, this album will have you feeling something. 
The pop-funk album was released in May of 2022 and is intriguing because of the different tempo of songs. You get a handful of upbeat music that houses a dash of emotion too. Composed of 13 songs, ´Harry's House´, is a must. 
Starting with Music for a Sushi Restaurant and ending with Love of my Life, you get 41 minutes and 48 seconds of pure magic. Styles' first song on the album makes you want to dance. It gives a happy beat and feel-good lyrics. Halfway through the album, you get in your feels. Little Freak and Matilda are more melancholy songs, but the lyrics are beautiful and have such a deep meaning.
Matilda is a track that a lot of people can relate to. It discusses broken families and how they affect life. It talks about being able to choose a new family and not feeling bad about it. After the somber tone, Styles works his way into bringing back the positive beat with Keep Driving and Satellite. They are the kind of songs that play over and over and over again, without growing old. The album closes with Love of my Life; a ballad of unrequited love.
Overall, this album is one for the books. It will either have you up and dancing or curled into a ball, sobbing – listen and let yourself feel – it'll be worth it.