SENIOR INFO
SENIOR PHOTO RULES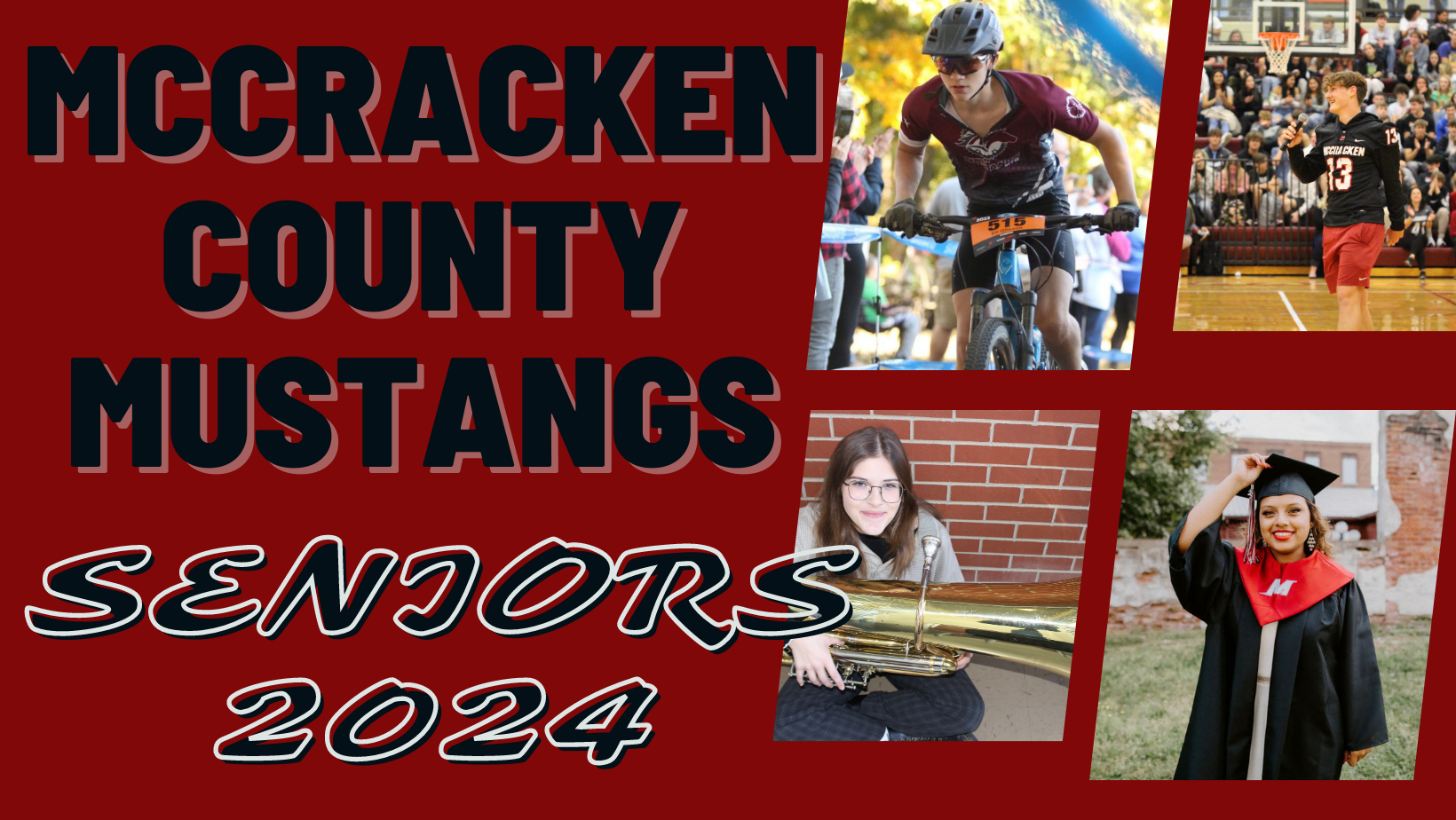 YOU AND YOUR PHOTOGRAPHER MUST ABIDE BY THESE RULES WHEN SUBMITTING YOUR PICTURE
PLEASE READ THE GUIDELINES BELOW AND FOLLOW THEM EXACTLY OR YOUR PICTURE WILL NOT BE IN THE YEARBOOK.
The yearbook picture needs to be a professional photo taken by a photographer.
If you use an amateur photographer, they/you are required to follow the exact same procedures as a professional. Make sure that they are equipped.
Schedule your pictures as soon as possible! Popular photographers fill up fast, and some offer early discounts, so the earlier you can get in the better.
Please keep in mind: NO SELFIES WILL BE PERMITTED FOR A SENIOR YEARBOOK PHOTO.
NO HATS, NO BANDANAS, NO SUNGLASSES
NO PROPS, SPORTS EQUIPMENT, PETS, OR VEHICLES.
SHIRTS OR JEWELRY WITH PICTURES OR SAYINGS THAT IMPLY RACISM, SEX, DRUGS, ALCOHOL, TOBACCO, ETC. ARE UNACCEPTABLE.
TOPS MUST MEET AT OR BELOW THE PANT/SKIRT LINE AND MUST HAVE A WIDE STRAP OR SLEEVE.
SHORTS, SKIRTS, OR DRESSES MUST NOT BE TOO SHORT.
Failure to comply with the above regulations will either exclude your picture from the book or cause your photo to be cropped in a way that will eliminate the inappropriate portion of the picture.
The picture must be vertically oriented (portrait style). No horizontal (landscape) photos.
300 DPI/PPI (minimum)
400KB file size (minimum
SUBMITTING PHOTOS - INFORMATION FOR PHOTOGRAPHERS
ALL PHOTOS MUST BE PROPERLY NAMED
LastName.FirstName.HouseNumber.JPG
example: Senior John Smith is in House 1. His yearbook file should be named Smith.John.1.jpg
ALL PHOTOS MUST BE VERTICALLY ALIGNED
300 DPI/PPI MINIMUM
400 KB FILE SIZE MINIMUM
You may email photos to [email protected] beginning September 1st.
ALL PHOTOS MUST BE SUBMITTED BY JANUARY 1ST - NO EXCEPTIONS!
Do not schedule a photo session for any date after December 1st - Your photographer will not get it to us in time!
You may choose to take your full senior photos at a later date but your yearbook photo must be submitted by January 1st. 
PHOTOGRAPHERS: IF YOU HAVE MORE THAN 3 MCHS SENIORS, WE RECOMMEND THAT YOU PUT YOUR FILES INTO A GOOGLE DRIVE FOLDER AND SEND US THE LINK TO THE FOLDER SO THAT WE CAN DOWNLOAD THEM DIRECTLY.
Please do not send any photos from a phone. We need the full size file and many email apps automatically decrease the file size.
REMEMBER THAT ALL PHOTOGRAPHS MUST COME DIRECTLY FROM THE PHOTOGRAPHER. WE CAN'T ACCEPT PHOTOS DIRECTLY FROM STUDENTS OR PARENTS. IN ORDER TO ABIDE BY COPYRIGHT LAWS, WE MUST BE GIVEN THE PHOTO FROM THE PHOTOGRAPHER AS A MEANS TO SHOW THAT WE HAVE THE RIGHT TO PRINT. 
RECOMMENDATIONS
We want to help you choose the best photo option for your yearbook picture. Take a look at some of our helpful tips and discuss them with your photographer.
Remember that your yearbook photo will be roughly a wallet-sized vertical photo.
Choose pictures that have an up-close view - Full-body photos or pictures taken far away due to the scenery will make your face tiny and hard to see in the yearbook.
Do not use pictures that have a blur effect in the forefront; it takes the focus off of you and it looks odd in the book.
Make sure your face is the main focal point of the picture, not your foot, a wall, flowers, etc. These photos look beautiful in your home but they don't look good in the yearbook.
Remember to follow the dress code and prop rules - the number one reason that we have to send pictures back is strapless photos and pets/sports equipment.
MAKE SURE THAT YOUR PHOTOGRAPHER SUBMITS YOUR PHOTO BEFORE THE DUE DATE! IF PHOTOS ARE SUBMITTED EARLY YOU WILL HAVE TIME TO MAKE CORRECTIONS IF THEY DO NT MEET THE REQUIREMENTS.
HONOR GRADUATES
EVERY STUDENT WITH A 3.5 GPA OR HIGHER WILL BE REQUIRED TO TAKE AN HONOR GRADUATE PHOTO.
This year, ALL  HONOR GRAD PHOTOS WILL BE TAKEN AT SCHOOL.
The date for honor grad photos will be in October. We will announce this at school and in the senior Google Classroom. Seniors are responsible for keeping up with these announcements.
If you have a 3.5 GPA (or higher) or you believe that you will by the end of the school year (3.0-3.49) then you must be present for honor grad photos.
You are required to wear black dress/formal clothing. Girls traditionally wear pearls ad boys a tie but this is not required.
The photo will be a headshot and students can change before/after the photo.
If you are in need of dress clothing please let us know. We will have a few options available the day of but if we know your need and your size we can guarantee we have something for you.