FCCLA Takes On Orlando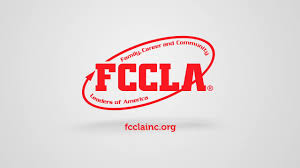 Whitney Herring, Messenger Reporter
December 5, 2016
December 2016
FCCLA is a growing organization at McCracken County High School. FCCLA stands for Family, Career and Community Leaders of America, and is a nonprofit organization for students in public and private schools through 12th grade. There are over 160,000 members in more than 5,400 chapters in 47 states. FCCLA focuses on teen concerns such as teen pregnancy, parenting, peer pressure, and teen violence. FCCLA is the only in-school organization that has family as the main focus.
In November, McCracken County's very own FCCLA chapter traveled to Orlando, Florida for a national cluster meeting. The idea behind these meetings is to share ideas, learn and develop leadership skills, and to compete in various skills demonstrations. In addition to going to the meeting, the chapter also got to take a trip to Walt Disney World. 20 members and 3 staff members got to go and experience this amazing opportunity. The chapter got the experience of meeting new people, going to Disney World, and getting to spend time with fellow chapter members, it was a great opportunity for our local FCCLA chapter.
Cinthya Ramos, a senior and member of FCCLA, got to go on this trip. Her favorite part of the trip was ¨being able to meet new people from other FCCLA chapters from around the United States, and learning new information [from the meetings I went to]." Ramos got to meet many FCCLA members that she would have never met if she wasn't allowed this amazing opportunity. On this trip, members got to go to Disney World and got to sit through different meetings, that ¨would benefit us later in life.¨ Besides the amazing trips that FCCLA goes on, Ramos' favorite part of being in FCCLA is ¨being a member of this club, which helps me become a better leader in life and help better the lifestyle of others.¨ This club helps the members become better citizens, they learn how to help others, how to be the best version of themselves, and they learn skills that will help them later in life. FCCLA is a great opportunity for any student at McCracken County High School.