Ice Skating Into Paducah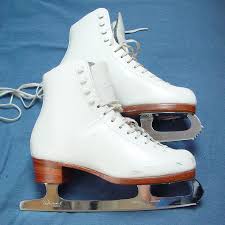 Whitney Herring, Messenger Reporter
December 6, 2016
December 2016
For the first time in almost 6 six years, an ice skating rink has come to downtown Paducah. It's a 60 foot by 120-foot rink that is located in the Meredith Schroeder Expo Center. The rink opened in mid-November and will close sometime in mid-January. The rink will be able to hold 350 skaters at a time, this is a great place for family fun. Besides ice skating, there is also concessions, a bouncy house, and arcade games, it has something for every member of the family.
Around Paducah there isn't much to do during the winter months, with the ice skating rink being back, this opens up new opportunities for dates, winter birthday parties, and family friendly place. The rink is open Tuesday-Friday 3-9 pm, Saturday 10 am-10 pm, and Sunday 1-10 pm, and will also be opened on the holidays such as Christmas and New Years. With these hours and days, it's a perfect place for relaxing, family fun, and a place to help lessen the stress of the holidays.
Natalie Herring and Katie Crabtree, 7th graders at Heath Middle School, are frequent skaters downtown at the ice skating rink. They go for birthday parties, to get away from school work, and just to have fun. Aside from Vertical Jump and bowling, this ice skating rink is one of their favorite places to go and spend time together. Herring's favorite part of ice skating ¨is being able to socialize with friends while having a good time.¨ Herring and Crabtree both said ¨they like having an ice skating rink downtown because it is something different and fun to do.¨ The ice skating rink has been a great addition to the downtown Paducah area. Herring, Crabtree, and other locals hope that the ice skating rink will come back next year for something unique and different to do during the winter months and holidays.