Young Republicans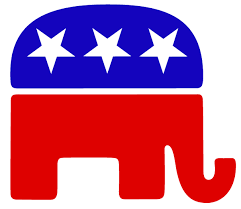 Whitney Herring, Messenger Reporter
January 25, 2017
January 2017
Republicans are people that advocate or support the republican government. The younger generation has begun to pick up an interest in politics, especially when it comes to the presidential election. Many teenagers have already decided which party they are going to side with, even though they are not able to vote just yet. With this being said, many new clubs are being established in schools such as the Young Democrats Club and the Young Republicans Club. These clubs are created to allow students to be able to voice their political opinions without being told they don't know what they are talking about by the elders in their lives. The clubs are great additions to schools.
The Young Republicans Club is one of the many clubs at McCracken County High School. The reason this club was created was to be a voice for the many teenagers that have a strong desire to learn more about the party they have sided with. With this club, the teenagers are able to talk to other students that share the same passion and same views for politics. The clubs help students further their knowledge of the political parties and even political happenings around the world.
This club is a great opportunity for students who already feel strongly about politics and for students who may not know much about the republican party and want to learn more. Having Young Republicans Club and the Young Democrats Club will shape students into better, more understanding citizens in the future. These clubs are helping students become better citizens by helping them learn more about their party, how to understand what is going on in politics, and why it is important to be knowledgeable about politics. These clubs that have been added to the list of clubs here at MCHS are very valuable and will help students in their future.