January Horoscopes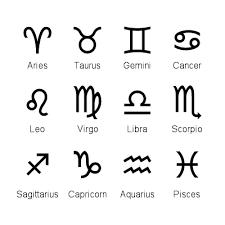 Kendel Ponchock, Messenger Reporter
February 2, 2017
New Year, better you.  This month, try to focus on bettering yourself as a person instead of trying to change who you already are.  Get ready for 2017!
Aries
Life will take some unexpected turns this month, so be prepared.  This is the month to focus on your goals, and your family will support that.  This month will be full of rewards and success if you hunker down and focus! Start 2017 the right way.
Taurus
Emphasis this month will be on your work, whether that be your new year resolution, school, extracurricular activities, or your job; whatever you are passionate about and feel is important.  Know that it's okay to lean on your friends and family when the going gets tough.  
Gemini
Those close to you may expect you to drop everything when they need you, but that isn't always easy to do and isn't always necessary.  Do what's best for you this month, Gemini.  You can care about other people, but don't have to put their needs above your own.
Cancer
Financially, this will be a good month for you!  You may have saved during the Christmas season and that decision will pay off big time.  Don't be dependent on others to satisfy your needs.  Get out there, do the work, and get the job done!
Leo
Pay close attention to your health this month, Leo. Many things will be happening for you in the upcoming weeks, but don't put your health and wellbeing on the back burner! You'll need your energy in order for the month to be fabulous.
Virgo
Feel trouble brewing? Pay close attention to your family life this month. Maybe you forgot to get someone a present at Christmas, or haven't been spending the quality time you need to with a loved one. It's important to maintain good relationships heading into 2017.
Libra
This month may bring some challenges, but try to balance it out. You have a good head on your shoulders, libra, so use it. Make sure to take time for yourself and assess your stress accordingly!
Scorpio
Don't be afraid to get out there and mingle this month. This thought may be frightening at first, but this is an opportunity to introduce yourself to new people who could potentially become your close friends. Take the risk!
Sagittarius
You and only you know your emotional limit. You may be pushed to the edge this month, but you know how to stop yourself from completely going over. Overall, life will be very pleasant for you! Keep your emotions of the fore front of your mind and things will work themselves out.
Capricorn
This January is your month, Capricorn. You worked hard throughout the month of December, and now that work is paying off. Accept your reward! You earned it.
Aquarius
This is a month of transition. Your lifestyle may need a tweak in order to achieve your 2017 goals, but you can do this with a focused mindset. Hit the ground running hard this January.
Pisces
Be ready for both ups and downs this month, Pisces. School work will flourish, but your relationships may need a little extra care in January. It's time to make amends with those you haven't been giving the attention they deserve. This can be easy if you accept that a change needs to be made!