Tilikum the Whale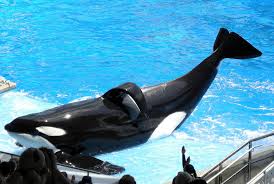 Kaelin Rowell, Messenger Reporter
January 31, 2017
Tilikum, SeaWorld's killer whale, has died. The theme park announced the statement on their website and on Twitter Friday, January 6th. He was about 36 years old at the time of death.
The statement read, "Tilikum passed away early this morning, surrounded by the trainers, care staff, and veterinarians that provided him around-the-clock-world-class care. Like all older animals, Tilikum has faced some very serious health issues. While the official cause of death will not be determined until the necropsy is completed, the SeaWorld veterinarians were treating a persistent and complicated bacterial lung infection. The suspected bacteria is a part of a group of bacteria that is found in water and soil both in wild habitats and zoological settings."
The whale, nicknamed "Tili," was captured near Iceland in 1983 at age 22 and had lived in captivity for more than 33 years. He first made an appearance at Seaworld about 25 years ago and had been part of the most-seen exhibit since his arrival. Timiku made headlines in 2010 when he pulled Seaworld trainer, Dawn Brancheau into the pull during a show and killed her. He was also involved with the death of a trespasser who crossed the park's private property after hours. These incidents inspired the famous documentary "Blackfish", which sparked the debate on the problems that are caused by holding whales captive.
Sadly, Tilikum was one of the last whales that could be seen at SeaWorld, since the park decided to end their whale-breeding program last March. Regardless of his faults, he will truly be missed by many.