"I Wish We Had That In Paducah"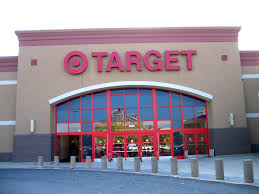 Rachel Bell, Messenger Reporter
February 28, 2017
Several years ago, when McCracken County High School was under construction, Paducah experienced a boom of businesses moving in to capitalize on the opportunities that the new school would provide. We got a Panera Bread, Buffalo Wild Wings, a free-standing Chick-Fil-A, and much more. Since the school has been built, Paducah has only grown in the amount of franchises that have come here. As with anything, there's still room for improvement, and there are many businesses our town lacks that would improve the lives of citizens greatly.
One of the most popular requests of Paducah's residents is a Target. It has been said that Paducah is too small for a store of that caliber, but with the industry provided in recent years, who knows what will be in store soon? A free-standing Starbucks is also widely wanted. The early morning high school crowd would bring in millions for the coffee shop. Across the street from us is an empty lot, next to the Plex, and that would be the perfect location for something like that. It's accessible, close, and people wouldn't have to get out of their car to get their favorite drink.
The general trend is that the town is expanding west, towards our school. Taco John's, Zaxby's, and Culver's have been evidence of that. The closer businesses get to the school, the more successful they will be. Chick-Fil-A and Taco John's are two of the closest restaurants to us geographically that serve breakfast, and it's no coincidence that those are the two bags that students and teachers are seen carrying into the building in the mornings.
It's a little-known fact that Paducah is the fast food capital of America. We have more fast food restaurants per capita than any other town in the country, according to Kentucky Sports Radio. While we have that sort of record, we ought to add a little variety to what we do have. Five Guys, Chipotle, Panda Express, and Krispy Kreme (whose founder, Vernon Rudolph, hails from Paducah, actually, but we've never gotten one) are all places that have been named. Junior Caleb Buford suggests a Qdoba. And while we're at it, let's get our Quizno's back!
Also, MCHS has brought athletics to the forefront of the community's thoughts. We have sporting goods stores like Dick's and Hibbett Sports, and we're rumored to be getting an Academy Sports. "I'd like to see brand name stores, like Nike or Under Armour," says Peyton Newberry, a junior here at MCHS.
Our school is one of the fastest-growing high schools in the area, and WKCTC is right down the road. Murray State University is less than an hour away, too. It's obvious we need a Barnes & Noble in Paducah, seeing as they often sell textbooks in college towns. The used bookstore across from WKCTC shut down, so students need a place to buy and sell textbooks at a discounted rate, as well as recreational reading, movies, and music.
Paducah has so much potential for a booming town that franchises can really sink their teeth into. We have the population, the renown, and the space to accommodate new businesses. We just need the business.