March 2017 Horoscopes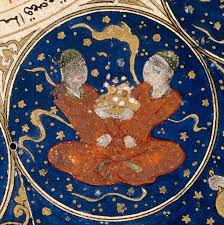 Kendel Ponchock, Messenger Reporter
March 6, 2017
Aries
March is a month of momentum.  School and work life will flourish this month as you advance in both skill and comfortability. Seek out some new adventures this month! You will find yourself successful in new endeavors.  Personal desires may be under some strain, but try to keep a level head when making important decisions.
Taurus
Been thinking of branching out? Independence will be a main focus for the Taurus this March.  This newfound sense of independence and individuality will help guide you to success is all fields… but most specifically in your work.  Try going against the grain for once!  Try something and surprise yourself.
Gemini
The beginning of March may have presented you with some struggles, either with health or relationships… but fear not.  The light will start to shine through the clouds in the latter half of the month!  Good news will soon come your way.
Cancer
Your health may need improvement this month, Cancer.  Try taking better care of yourself by starting a new spring workout, eating more veggies, or simply standing in the sun a little longer for some vitamin D.  Think of health as a responsibility and you will see drastic improvements.
Leo
Embrace the idea of flexibility.  You may have to be lenient in plans and ideas in order to accomplish your goals this month.  Unexpected changes are likely to happen and different actions may have to be taken in order to meet objectives and achieve overall success by the end of the month.
Virgo
The idea of change is very daunting for a Virgo; they like to have set plans that rarely change.  But change can bring good fortune! Better things are on the way! Relationships, work, and family life may undergo some changes this month, but don't be frightened. They will turn out in your favor.
Libra
Health and relationships will both thrive this month with steady effort and adaptability. You have a great gift of being able to compromise and keep a steady head, and those skills will come in handy this March.
Scorpio
Focus on your family relations this month, because those may be in need of attention.  You may need family support at some time this month, but in order to receive that, you are going to have to make some amends and adjustments.
Capricorn
Life may be a little complicated this month, so you're just going to have to ride the wave until the end.  Love life will be hectic for a few days, family issues may need some special care, and health will strive with effort.
Aquarius
March will be a month of passion for the Aquarius star sign.  You may find new passions in athletics, arts, other hobbies, or even love.  Hang with some new people outside of your normal realm to discover new interests and relationships. Love and family will help you on your path to success.
Pisces
This will be a month of great emotional strength for the the Pisces. You may be tested financially or health wise, but know that those two things will soon improve in April.  Rely on a level head and your heart to guide you through March.