More Businesses Coming To Paducah? Yes.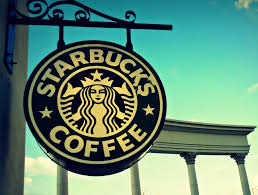 Whitney Herring, Messenger Reporter
March 14, 2017
March 2017
Paducah is getting bigger and better every day. Recently the citizens of Paducah have gotten news that a Starbucks and a Five Guys is supposed to be built where the old El Chico was. The building was recently torn down and that's when the news broke out and citizens became ecstatic about it. After the addition of Zaxby's, other things have opened up and some have even broke ground and started building. Paducah is a growing city.
A freestanding Starbucks has been a dream of many local citizens in Paducah for a long time. Paducah has one Starbucks left, located inside Kentucky Oaks Mall, this is very inconvenient, especially when the mall doesn't open until 10 and you have to get out of your car to grab a coffee. Having a freestanding Starbucks will benefit many citizens, such as students, business people, and teachers. This will allow citizens to pull thru, grab their coffee, and get to their workplace on time. Starbucks becoming freestanding in Paducah will be a great addition to our community and will hopefully bring more businesses in.
In addition to having a freestanding Starbucks, a Five Guys is rumored to be opening in the same complex as the Starbucks. Five Guys is a burger and fry joint, they offer burgers, hot dogs, and grilled sandwiches. This will be another great addition to Paducah, Kentucky, but probably not as great as the freestanding Starbucks.  A new restaurant around here will go over where locals are always looking for new and good places to eat. Bringing Five Guys and Starbucks to a newly built strip mall will most likely bring more businesses, especially if the two new businesses do extremely well.
Despite everyone living here calling this a small town, it's rapidly growing in ways people never thought it would. With building a new strip mall containing a freestanding Starbucks and a Five Guys right off the interstate, it will bring travelers through our town and maybe, just maybe they will come back. Building these two new businesses will help our growing town, grow more. It will bring more jobs, more businesses, and maybe, even more, people to this town that is growing more and more every day.