Monthly Horoscope – September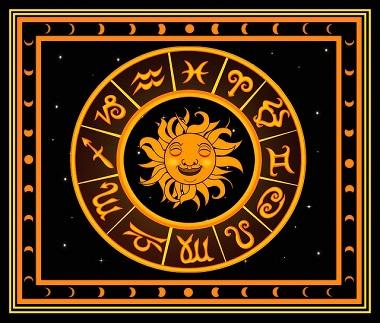 Jaden Raney, Messenger Reporter
October 3, 2017
Aries (03/21-04/19)
This month has quite a lot in store for you, Aries! The dynamic month of September is a time for a change, no matter how large the impact. Due to this, you may see your emotions are unstable or unpredictable. You will likely be highly motivated this month and determined to get the job done. The planetary alignment this month will bring you health, energy, and independence. However, keep in mind to spend time with family members and friends. It can be difficult when you are faced with a new and challenging project or idea. Trust your intuition, you always know how to tackle things successfully.             
Taurus (04/20-05/20)
Taurus, September will bring you a bundle of different emotions,  knowledge, and complexity all at once. This may cause you to experience aggression or anger within you, especially if things don't go your way. Your social intelligence this month is high, so don't be afraid to get out there and meet new people! You are very concerned about others' feelings and whether what you say or do will affect them. This can be overwhelming, so remember to take time out of the day for yourself.
                            Gemini (05/21-06/20)
Your ability to make decisions will improve this month. Lately, you have been feeling a need to change. Try switching up the minor things first, such as rearranging your room or organizing your workplace. These small changes will help you feel refreshed. Gemini is a constantly evolving sign, and you're always up for trying new things. Try being around or even mentoring children, your creativity in the month of September makes you feel childlike and fun.
            Cancer (06/21-07/22)
This is your month to thrive, Cancer! You will spend lots of time with your loved ones and feel the positive energy surge through you. Cancer is a very sensitive and sentimental sign, so you may feel extra emotional! September is full of opportunity, so consider trying something new. Always be kind to others, they enjoy your presence. The fall season holds many memories and good times ahead.
       Leo (07/23-08/22)
Leo, your charming and powerful personality will help you get ahead and cooperate well with others this month. Keep your optimism high! You may feel like you aren't doing your best or succeeding like you want. You are more than good enough. You need to take your leisure time to unwind and forget your worries. Take a moment to focus on self-care and do things that make you happy. However do not procrastinate, because it will cause extra stress later.
Virgo (08/23-09/22)
This month, emphasis will be placed on finding yourself, Virgo. You will have courage and strength. Lately, you may have been feeling like you're trapped, waiting to be released! It may sound silly, but you feel like you are full of passionate and creative ideas that you are waiting to share with the world around you. Your voice will be heard. You will find it easier to be yourself and express your thoughts in September, so do not hesitate to let positive changes take their course!
Libra (09/23-10/22)
Libra, September will be an active month for you. You are a natural-born leader with a big heart, so you might take an interest in participating in community service or charity. Giving back to others is one of your strong suits! It will benefit your school and work life by making your attitude brighter overall and filling your heart with joy. As your attitude matures, so does your spirit.  Whatever your goal is for this month, make sure to take it seriously because all opportunities are an open door.
Scorpio (10/23-11/21)
Nothing is out of reach this month, Scorpio! Hard work and dedication is going to get you far.  You may already have a project in the works that you are proud of. You are a driven and passionate sign, making it easy to make your ideas a reality. The possibilities that this month brings to you are endless. If you have a specific goal in mind, don't be afraid to aim higher than intended. Others will be motivated by your dedication. You can do it!
Sagittarius (11/22-12/21)
September will be an excellent month for you to better yourself as a person. An increase in productivity and movement will leave you feeling energized and fresh. Being around nature will motivate you, especially in the early days of the stunning fall season. Put that energy to use, Sagittarius! You are very loving and live for creating special moments with others. Why not plan a picnic with good friends? Why not join a new club? Don't be afraid to take initiative!
Capricorn (12/22-01/19)
It's nearly the fall season, Capricorn. As the leaves change to hues of yellow and red, your worries will gradually become at ease. This is perhaps the perfect time for you to daydream and curl up with your favorite novel. Surround yourself with easy-going people who will be willing to listen to you and share their feelings about life as well.  A break from intense emotions and stress is something you truly need.
Aquarius (01/20-02/18)
Positive transformations are ahead, Aquarius! September is a healing month for you and your urge to be adventurous will grow. School or work priorities shouldn't stop you from experiencing excitement and fun. You could take a weekend to go camping or hiking with family or friends. Even simply sitting outdoors and reserving time for reflection about your week will leave you more relaxed. September will leave you with a good feeling about what's to come.
Pisces (02/19-03/20)
The recent changes in your life may have left you with quite the ego boost, Pisces. It is wonderful to have a high self-esteem; just be careful not to let it make you too competitive with your peers. Continue to do your best on any project that you take willingly; you will be recognized for your accomplishments. You might have more control and power over the events in your life this month, but don't let a bad day ruin your entire week.