Fall Fashion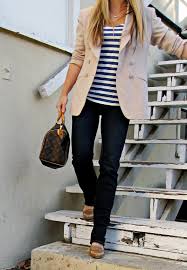 Jaden Raney, Messenger Reporter
October 17, 2017
Fall 2017 is going to be a great time to find your style and switch it up! The latest trends have been heavily inspired by vintage, and bold is back! It will be the perfect time to break in your reds, patterns, and velvet. You don't necessarily have to say "goodbye" to your summer clothing; these articles of clothing will let you make a simple transition!
Everyone is familiar with red hues being a staple fall choice. It can make anyone feel powerful and vibrant. Pairing shades of crimson and a nice brick red with neutral colors can really make a simple outfit pop. Be careful not to wear lots of different shades together though, it clashes. Try rocking a classic red lipstick or liquid lip as a makeup look, it can really accentuate your facial features and makes for a great confidence boost!
Don't be afraid of patterns this season! '70s plaid, for example, is back. A bright plaid skirt with a simple white or chocolate brown top would look really stylish. Other patterns such as "couch florals" or vintage rose embroidered pieces are in full swing. Designers have been using these in casual designs as well as formal… it is timeless. If you want to dress up but not look overdressed, wrap dresses, mid-length skirts, or rompers are a good choice.
It can be difficult to find shoes for the fall transition. Brown or tan Chelsea boots go with almost any outfit and never seem to go out of style. With mild weather, you can get away with wearing jeans with a sleeveless neutral colored top or wearing a jumper/sweater with a skirt. This would go perfectly with boots.
For accessories, floppy hats make a simple outfit seem chic and work perfectly for a day downtown or a coffee date.
Remember, whatever you want your style to be this season, give it your own personal touch! That makes for a confident, beautiful attitude!