Jaden Smith, Syre- Review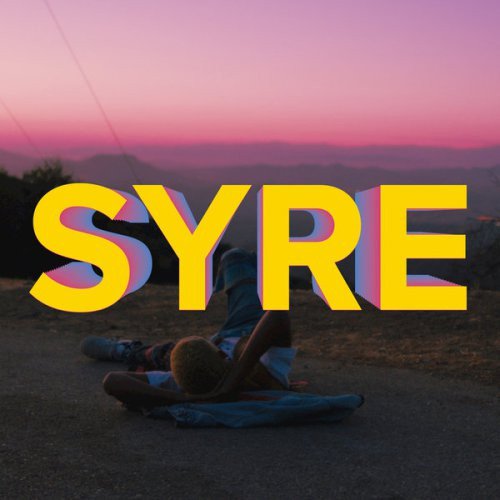 Luke Resser, Messenger Reporter
January 10, 2018
Jaden Smith has held many titles over the years; actor, fashion designer, social-media personality, son of Will and Jada. But know his musical side has begun to show through. He started to release singles over the past year. Late last year, he released the single, Fallen, which made me pay attention. Fallen is a very laid back track featuring backing vocals from Kevin Abstract of Brockhampton. It features incredible production, and while Jaden's lyrics are at times slightly cliche, I did enjoy this track. However the next single he released was titled Watch We, and I wasn't as intrigued by this one. The track starts off with a guitar sample that sounds like it belongs in a car commercial. Once the verses kick in, the guitar fades away and I actually enjoy this part of the song. But many people have accused this track of ripping off Kanye West's Black Skinhead, due to a similar sound and flow. Regardless of whether or not Jaden was biting Kanye, I didn't really enjoy this track. Then Jaden released Batman. Along with a great video directed by Moises Arias, I definitely enjoyed this track. It becomes clear very soon that Jaden is just having fun with this song and it's very contagious. After a while, Jaden started an extensive social media campaign of his album through Instagram. His page soon became full of snippets from his album, and I began to get very excited for it's release. Each song interested me. When the concept of the album came into frame, I was even more intrigued. The album would tell the story of Syre, a character named after Jaden's middle name.
When it finally dropped, I definitely wasn't disappointed. SYRE is an incredible debut album from Jaden Smith. Undoubtedly, the best thing about this album is the production. Lido is a heavy producer on this album, creating instrumentals that range from lush and melodic to hard and gritty. These instrumentals are at times very reminiscent of those found in the music of Kanye West and Kid Cudi. It is quickly shown that this album is very ambitious. The concept that it tries to follow may turn some people away. I also think that Jaden could have done a better job of establishing its story. While some hip-hop concept albums feature a very clear and concise story (specifically those from artists like Kendrick Lamar) SYRE's story sometimes falls flat. By the end of the album, the main concept becomes blurry and difficult to follow, and trying to tell when Jaden is talking about Syre or himself becomes tiring. However, it's made up by Jaden's surprisingly good flow. While the lyrics are at times cliche, Jaden shows that he knows how to ride a beat. The song Icon features fast bars while The Passion displays Jaden's intense delivery. The album goes from grandiose and flashy to laid back and reflective very easily. For example, on songs like Lost Boy and Ninety, Jaden sings introspective lyrics about finding his place in the world, and then quickly transitions into making bangers with songs like Batman, The Passion, and Icon. One of the more disappointing moments on the album is on a song called Breakfast. I saw that this song features A$AP Rocky and I was very excited. However, Rocky is only on the song for an interlude between different instrumental that's basically just a conversation between him and Jaden pitched down. This feature feels like it was only listed to get attention and doesn't really feel honest in the end.
In the end, I definitely enjoyed this record. Jaden shows off his versatility between the singing and rapping songs and comes out with great project. For me, stand out tracks are Icon, Lost Boy, George Jeff, The Passion, Batman, and the Blue series. It will definitely be interesting to see where Jaden goes from here, especially since he announced that he's making a feature film about the album. Due to the incredible production and versatility shown throughout the record, I give Syre a ⅘.
4/5