January Horoscope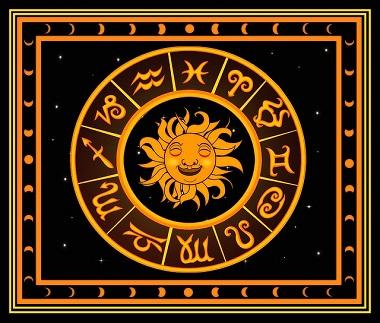 Jaden Raney, Messenger Reporter
February 1, 2018
Aries- Ring in the new year with a smile and a pep in your step! You have many resolutions, and you are striving to keep them! It may be a bit difficult to focus on yourself this month, however, because people will depend on you in work/school situations.
Taurus-  This month may be a bit hectic for you, Taurus. You may be emotionally unstable and overwhelmed by the tasks thrown at you. You might see yourself craving independence and time to yourself. Embrace positive vibes!
Gemini- It seems as if this will be one of your best years yet, Gemini! You worked hard all 2017 to get where you are now, and is going to pay off! You are likely to be even more productive this year and experience many new things!
Cancer- You should feel full of energy at the beginning of the year, but it may be hard for you to figure out how to apply that extra energy into useful things. You will be busy, so try to find new stress-management skills that work for you.
Leo- New achievements are in store for you this year, Leo! Continue to work on improving your grades and academic success. You will feel a great sense of accomplishment after you study, study, study!
Virgo- Be willing to take responsibility this month, Virgo. You are great at juggling many tasks at once, but when something doesn't go just right, don't blame others for your actions. Don't put too many things on your plate at once!
Libra- January will bring you the balance you crave, Libra. Your new year will begin with fairness, freshness, and peace. To keep this going, be kind to others and handle things with grace and responsibility.
Scorpio- Think outside the box this month, Scorpio. You are easily bored with routines, and your innovative mind is constantly coming up with creative activities add to your life!
Try picking up a new hobby for your 2018 year.
Sagittarius- January is a month of light and taking care of yourself, Sagittarius! This year, you will find that you have more down time to do the things that you love! This could call for a brand new you, in the sense of your relaxed and happy attitude affecting the way that you handle things.
Capricorn- This year will bring you the growth you deserve, Capricorn. You may have worked all of 2017 to improve a certain aspect of your life, and it will finally pay off. You will shine.
Aquarius- Sudden and great opportunities are right at your door. No matter how large or small of an impact they may be, you may find big parts of your life go under some positive changes in the month of January and the new year overall.
Pisces- Make sure to pay close attention to your work/school life this month. If you do not understand something, don't be afraid to ask for help! Don't be afraid to lend a helping hand to anyone else that needs it, as well.