10 Movies That You Need To Watch In Your Teen Years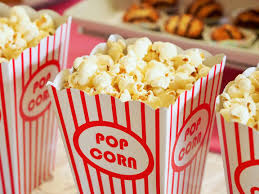 Jaden Raney, Messenger Reporter
February 21, 2018
10.) 16 Candles (1984)-
The epitome of a coming of age film, quirky Samantha Baker (Molly Ringwald) attempts to get through her 16th birthday as it turns into a disaster. Her family is distracted from her because her older sister's wedding bustle seems to overshadow her special day. Samantha's world is also filled with crushes, a school dance, her crazy family, and trying to fit in the world of high school. This movie teaches you that things aren't always as bad as they may seem, and everything works out in the end.
9.) Napoleon Dynamite (2004) –
This quirky take on a coming of age film follows awkward teen Napoleon who lives with his grandma and his 32-year-old brother. Napoleon ends up befriending new student Pedro and helps him run for class president.
8.) Romy And Michele's High School Reunion (1997) –
This movie is one that has changed my outlook on life. It is playfully funny, unique, and made its way into the world of cult classics. The plot follows two girls that are the best of friends, Romy White (Mira Sorvino) and Michele Weinberger, (Lisa Kudrow) and shows their relaxed and unambitious lifestyle in their apartment in Los Angeles. The girls are carefree until they discover that their 10-year high school reunion is coming up. Since the girls realize they haven't changed much since high school, they come up with an elaborate lie about their success to impress their fellow students.
7.) Rebel Without A Cause (1955) – Jim Stark (James Dean) constantly seems to get himself into trouble. Being the new kid in town, it is hard to get himself out of it. Late one night, he gets arrested and finds two other young people at the police station; Judy (Natalie Wood) and John Crawford (Sal Mineo). He falls for Judy, and must prove himself to his peers. This is a classic film in cinema history and everyone should watch it at some point in their lives.
6.) Grease (1978) – It is romance, dancing, catchy tunes, and leather pants. Standing as one of the greatest movie-musicals of all time, Grease follows the story of two teenagers in the 1950's, Danny Zuko (John Travolta) and Sandy Olsson (Olivia Newton-John) as they spend their summer before senior year until Sandy has to go home to Australia. It turns out that Sandy enrolls in Danny's school, and they meet once again. However, when Sandy sees that Danny acts differently than he did over the summer, she begins to change, too.
5.) Heathers (1989) –
Another cult classic, Heathers is sure to be a movie you will remember forever. Intellectual, angsty teenager Veronica Sawyer (Winona Ryder) is accepted into the most powerful clique in school, the Heathers. She often has a conflict with the leader of the friend group, Heather Chandler, because of Heather's mean-spirited and aggressive nature. When Veronica discovers mysterious Jason Dean (Christian Slater) she begins to grow tired of the parties, pranks, and shoulder pads. It is not your typical cheesy clique film, however, it adds some horror elements that set it apart from many films at the time.
4.) The Perks Of Being A Wallflower (2012)- Introverted outsider Charlie (Logan Lerman) is a freshman that tends to observe others and watch everything from a distance. He battles mental illness, all while writing letters about the life around him. Charlie befriends outgoing Patrick (Ezra Miller) and Sam (Emma Watson) and his world turns around. I believe that these are very relatable characters, and it is great to have a modern take on the issues that we all deal with today.
3.) Clueless (1995)-  If you have never seen Clueless, now is the time! It is a film that perfectly captures the more lighthearted struggles of growing up. The plot centers around ditzy fifteen-year-old Cher Horowitz (Alicia Silverstone) and her life with new friends, popularity, learning to drive, high school boys, and report cards. When things seem to not go the way she plans,
she feels like her world is falling apart.
2.) 10 Things I Hate About You (1999)- Kat Stratford (Julia Stiles) is a girl that does not like to conform to high school social norms. She is unamused by the events at the school and the people in it and tends to have a bad attitude about most things in her world. Her younger sister, Bianca (Larisa Oleynik) is well-liked and a social butterfly. Their father forms a policy that Bianca can only participate in things such as parties, dances, or dating if Kat does it as well, which she is hesitant to do. Kat meets Patrick (Heath Ledger), a mysterious outsider who tends to have the same attitude as Kat, attempts to win her heart.
1.)The Breakfast Club (1985)- An unlikely crew of teenagers from different cliques has one thing they share on this particular day: detention. But as the story goes on, these kids may discover that they have more in common than they think.