Things to Do Over Spring Break in Paducah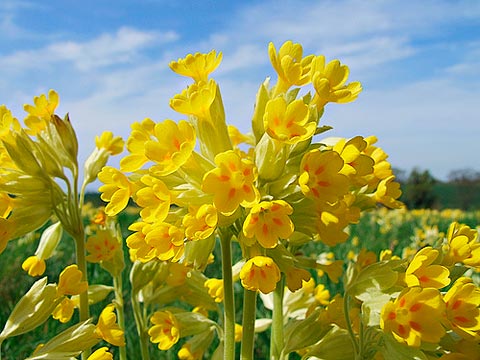 Jaden Raney, Messenger Reporter
March 23, 2018
If you've lived in Paducah for a considerable amount of time, you understand that it's very easy to become bored quickly. If you're one of the lucky ones that get to pack up the car and travel over spring vacation, this article probably won't be much help to you. This is for those, like myself, that are going to be stuck in the same town all nine days. There are a few places you can go, but there are also ways to beat the boredom in your own home. Not to mention, they're all inexpensive!
Get together with friends, and walk the Greenway Trail.  

A great way to get some exercise and be surrounded by nature and fresh air.
Bake!

Even if you aren't the best at this, it's a way to bond with family members or friends! If your treats don't quite turn out delicious, it can be a funny experience.
Go to the park, and pack a picnic lunch.

We don't talk about picnics enough. Perfect opportunity to enjoy the weather and your favorite foods. If you invite your friends along, what better time to take some photos?
Have a movie marathon on rainy days, or go out to the movie theater.  

This could turn into number seven.
Visit garage sales or thrift stores.

You'd be surprised at the great finds, and maybe find some spring pieces to add to your wardrobe.
Send a handwritten letter to someone.

You could always send a text, but others can keep handwritten letters and read over them when they feel down or in need of some positivity!
Take a nap.

We all need one.
Take a stroll downtown.

There are many neat sights, stores, and restaurants for you to pass the time.
Go for a drive; windows down!

Turn up your favorite song and live life!
Discover new music.

If you're desperately in need of some new tunes, Spotify playlist or give an unknown artist a chance.
Take your dog to the dog park.

Your dog will enjoy the day as much as you do and possibly make some new doggy friends. And who doesn't want to pet lots of dogs?
Go on a bike ride.

A great way to get some exercise. You could even treat yourself to ice cream afterward!
Fill up on sweets at Candy Craze.

An underrated activity.
Coffee date!  

Some of the best conversations occur over warm beverages.
See a stage show. There are always shows going on, wherever you look!

If you're someone that enjoys stage productions, you'll probably be doing this anyway at some point. If you aren't, go see a show!