Upcoming Films 2018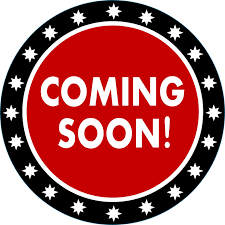 Tristan Cates, Messenger Reporter
March 29, 2018
2017 was a big year for film, giving way to high hopes for the upcoming year. With masterpieces like Darkest Hour, the Shape of Water, and Call Me By Your Name all coming from a single Oscar season 2018m has big shoes to fill. So far this year has given us one powerful blockbuster with Black Panther but that may only be the beginning of another great year for the industry. Below is a list of films that are already gaining traction as movies to see in 2018, from  Russian spies to Disney classic this year surely can't disappoint.
Red Sparrow
Jennifer Lawrence plays a Russian woman who is drafted into a secret spy organization and taught how to subtly and sensually infiltrate high-level corporations in this up and coming film set to release on March 2nd.
Love, Simon
In light of the inclusive films of 2017 comes this coming of age story about a young boy who hides his sexuality behind an online screen name. Adapted from the novel Simon vs. the Homosapien Agenda, this movie is bound to be a success. The film will be in theaters starting March 16th.
The Incredibles 2
Disney has every teenage kid on the edge of their seat in anticipation for this sequel. Many young adults grew up on the first Incredibles movie, securing their tickets for the debut of the next installment of a childhood classic. This movie will be released on June 15th, 2018!
Avengers: Infinity War
The next film comes out April 27th and is probably the most talked about film on this list. The Avengers movie scored big at the box office and the next installment is set to do the same because of the star cast of Marvel characters. This film features a mashup of everyone's favorite superheroes uniting to, yet again, save the world from a great force.
Beautiful Boy
The final film on this list is hitting theaters later in the year but has already gained traction because of its leading star. Timothee Chalamet was the talk of the 2017 Oscars because of his performance in Call Me By Your Name, creating buzz for his next film. In this work, he plays a struggling meth addict whose paternal relationship is on the line because of this crippling addiction.