Sonic Pickle Juice Slush Yes or No?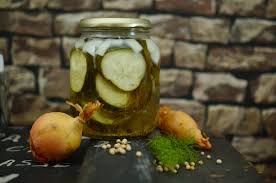 Kaitlyn Craig, Columnist and Human Interest Coordinator
April 20, 2018
Recently, Sonic announced that they would be adding another slushie flavor to their menu this summer. Pickle Juice… With this news coming out, it has become quite clear that it is a very debatable topic. There are no in-between people when it comes to the topic of pickle juice slushies. People either love the idea, or they absolutely couldn't think of anything worse.
Most people are worried that it would be overly savory or overly salty, but Sonic has said that it is bright, so that won't be an issue. It has also been announced that along with the slushes, you will be able to add the pickle syrup to other drinks, and even to your tots, shakes, corn dogs and burgers. But honestly that might be a little overboard, but if that is your thing, more power to you. These salty concoctions will be available at Sonic locations in June of this year.
What do you think of Sonic's new slushy flavor? Do you think it will be delicious and your new favorite warm weather treat? Or do you think you will be sticking with the normal cherry, watermelon, grape,etc.? Let us know! Tweet your opinions to @MCHSmessenger on Twitter!