Vick – Prom preparations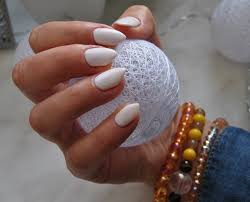 Olivia Vick, Messenger Reporter
April 23, 2018
As prom is almost here, let me tell you that last year, I did not decide until the day of prom that I was going to attend. This year, things went a little differently. How I made it in the doors last year, I will never know, because there is a lot of work that goes into preparing for prom.
Shoes: I ordered my 7-inch heels online which arrived in mid-March. I began breaking them in immediately. These cost me $40 and I'm sure will cause me much pain the night of prom- but I am prepared to be tall and beautiful. While shoes can easily be bought in store, these are not so easy to get the day of prom, especially if you're picky about how they match your dress.
Nails: As previously mentioned in the Mustang Messenger I get my gel acrylics done at Queen Nail Spa and this will be no different for this special occasion. For prom, I will get white nails with white sparkles and a matching pedicure (expensive decision) due to open-toed shoes. While you can fairly easily paint your own nails, if you'd like to get them professionally done I would highly advise making an appointment fairly well in advance, this will be a busy time for nail salons.
Dress: I am wearing the dress my sister wore to her senior prom, which my lovely grandma kindly altered (and returned life to) for me. It's a strange experience to see the seams ripped out of such a beautiful and delicate piece of artwork, but seeing your dress go from "it'll do" to "it was made for you" is a fantastic feeling. Alterations (from non-family members anyway, not everyone's grandmother is a seamstress) will also require an appointment in advance. As for your dress, don't put this off. Lots of pictures will be taken and memories will be made – you want to look brilliant and feel good about the dress you choose.
Hair: Due to my general recklessness and the highly expensive of acrylic nails (see above) I bought an $8 box of hair dye and will most likely straighten my own hair on the day of prom. However, there are many businesses around town that will gladly do up your hair for prom.
Accessories: I'll confess – I didn't go all out on this one. I bought drugstore jewelry, but it's pretty and sparkly and still more than I did last year (borrowed earrings a half-broken ring I worse every day and one of my mom's old bracelets). Besides, you don't want your accessories to outshine your dress, right?
Tickets and Forms:  Saving up for $50 worth of prom tickets has been a bit of an expedition for me. Also, there are certain forms you must obtain, fill out, have signed, and return by a certain date in order to bring your prom date. This is necessary for students from other schools, have graduated, attend open campus, etc. Don't forget!
Prom is an exciting time and we all want to be sure to make it special. Proper planning, preparation, and of course lots of pictures to top it off will make the night extremely memorable. Make sure to be nice, and have an excellent prom night!