Wattpad story becomes authors best-selling book
Review: The Cellar by Natasha Preston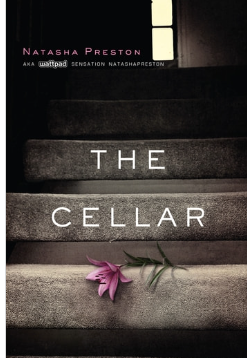 The Cellar, by British author, Natasha Preston, is a compelling story about Summer, a sixteen-year-old girl, who is kidnapped in her hometown. The book was published in 2014 and was originally written as a Wattpad story. Preston has published several thriller books and is still writing today. The Cellar is Preston's best-selling book, and there's no surprise there. It is a psychological thriller, and there's no better description than that. If you like crime shows or horror movies, this book is for you. It will have you biting your nails, and reading until your eyes are dry. 
This book is very emotion-inducing, which is one reason why it is so exceptional. Preston uses flashbacks from Summer's life to entice the readers. It will have every reader anxiously waiting for what happens next. Books that truly make you feel something are the ones that will forever remain significant to you. Readers become attached to the characters, their plot, and the trauma that they endure throughout the duration of this book. 
"I'm not a very reactive person, but this story made me gasp and cover my mouth like I was watching a movie." Says Emma Howard, a student at MCHS.
The Cellar also has excellent imagery. It allows the reader to mentally transport to the spine-chilling setting of this story. Preston makes the fictional places within her story seem real, but she isn't so intricate that there's nothing left to the imagination. The way she describes the main setting makes it come to life and creates lasting suspense for readers.
"I don't normally picture books in my mind that well, but I could literally see the place Summer was in throughout this book." Says Isabel Perrault, MCHS sophomore.
Each character within this story was given a significant role. Preston would switch points of view from different characters, and that gave the story more depth. It allows the readers to have a deeper understanding of how everyone is impacted by the kidnapping of Summer.
"I love how the characters switched every chapter because they're all different. My favorite one to read was Summer, but having other people's POV made hers sadder to me." Says Sydnee Bell. 
So if you're looking for a good scare, this is the book you need. It pulls you in and is completely unforgettable.