Fiction portrays cultural truth
Review: The Hate U Give by Angie Thomas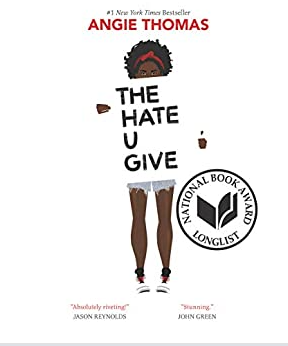 Addy Drake , Staff Writer - The Mustang Messenger
September 28, 2022
The Hate U Give by Angie Thomas is a novel that revolves around a black teenage boy who was shot because of a simple misunderstanding. This book was originally published on February 28, 2017. It shows readers the reality of a cultural movement that is prominent in our world today. 
The book has a variety of characters that help push the storyline. The Hate U Give is set in Garden Heights, a fictional inner-city neighborhood in the Southern United States. The main character, Starr, lives a two-sided life throughout the book. As you read, you will understand the core cultural problem and the solution that is up for interpretation.
While the movie adaptation was similar to the book, reading the book has a deeper impact on others.
"Angie Thomas has written a stunning, brilliant, gut-wrenching novel that will be remembered as a classic of our time." -John Greene, Bestselling Author of The Fault in Our Stars.
This book is generally recommended for an older audience due to the language, gang violence, and mature themes. Thomas teaches us all how to handle our differences in opinions and highlights the rights and wrongs we utilize as a society.