The nerves of homecoming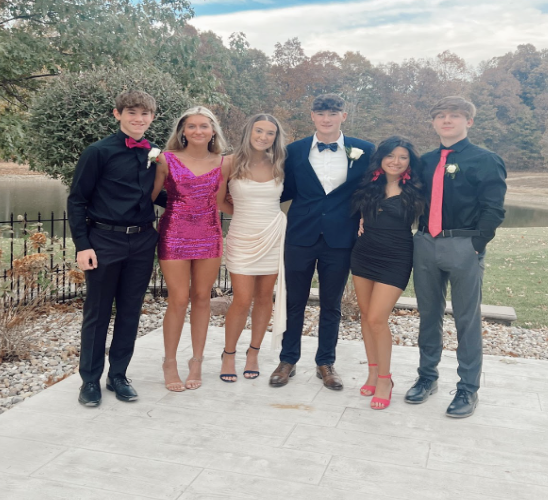 For high school students, homecoming is something that is a core moment that will be remembered forever. Football homecoming especially seems to be the most anticipated since it is the first dance of the school year. Many students have said that they always have so much fun at the first homecoming, but they do not go to the basketball dance because it is not as exciting.
This year, the 2022 football homecoming dance will be held on Saturday, October 21st and the game will be the Friday night before. The football team will be playing against Henderson County High School and there are hopes there will be a big win.
Although the whole homecoming idea can sound exciting, a lot of students have also reported it has been one of the most stressful things they have experienced. From finding a dress to finding a date, homecoming sometimes just isn't worth it to some people. There is so much stigma around what one person is wearing and how bad or good they look, to who they went with, and if that person is "cute enough." Despite all of the stress and beauty pain, students still decide to dress up and go have fun with their friends and companions. Going to take pictures with beautiful scenery and out to a nice restaurant for dinner can be very fun, especially if you're with people you can have fun with.
Underclassmen (especially freshmen) have not yet experienced anything like this, aside from low-key middle school dances, and high school dances are exciting and nervewracking, but usually, where they will make their first high school memories that they can cherish forever. All around, homecoming is a big mix of nerves, excitement, and ceremony. Students have the opportunity to dress up in dresses and suits that make them feel good and dance it out with the people they care about the most.