Teacher Spotlight: Mrs. Tyler Roberts
Tyler Roberts, an English teacher here at MCHS whose first year teaching was the very first year this school opened, enjoys every aspect of her job and holds some great memories from the last decade. Mrs. Roberts says that her favorite memory from her career here at McCracken County High School has to be the very first pep rally the school had. Roberts says, "The energy was just so electric. Mr. Ceglenski was the principal, the school was brand new and the vibes were so good." 
Mrs. Roberts decided to be a teacher because she knew that she wanted to work with youth. Her parents always knew she was destined to be a teacher, and from working in youth ministry at her church, she decided teaching was her forever career. She decided to be an English teacher because it has always been her best subject. She loves to read and write and she particularly likes creative writing. Mrs. Roberts loves to teach high school for adult conversations and the means to dive into deeper-level content. 
Mrs. Roberts achieved her Master's degree at Morehead State College and moved her way up to teaching AP English Literature. She also teaches different grade-level English classes. She wants her students to value their health and education, no matter what they do out of high school.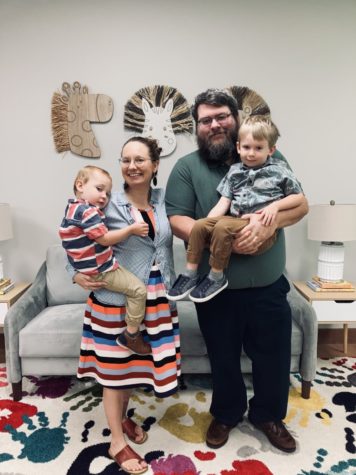 Mrs. Roberts copes with the stress of teaching by thinking about her love for her job, but also not taking her school work home with her. Mrs. Roberts understands what it's like to balance life in all its chaos because she is a mother, teacher, and an active member of First Baptist Church in Paducah. Her MCHS extracurricular involvement includes her role as the Dungeons and Dragons, club sponsor. 
Mrs. Roberts builds positive relationships with her students by trying to be helpful and getting to know them. She believes that her fellow teachers and students would describe her as a challenging teacher who assigns a lot of work, but a compassionate mentor and person.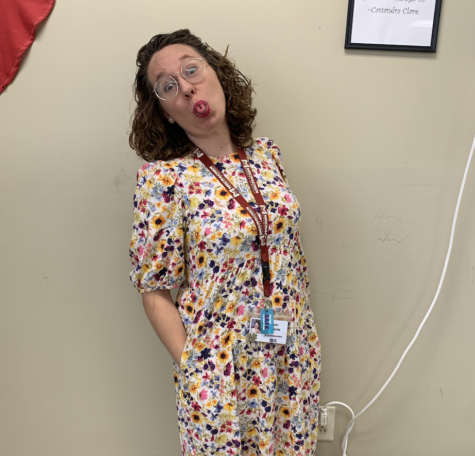 She also hopes that her students can understand the importance of the amount of work she assigns, simply because it only helps them in the long run. Mrs. Roberts does her best to add a fun spin to teaching by including artistic activities, group work, and some "get up and move" games as often as she can.