Men's Soccer Competes in State Championship
Bree Downs, Staff Writer - The Mustang Messenger
October 29, 2022
Starting the season and ending their district season strong led the McCracken County men's soccer team to the state tournament in Bowling Green last Tuesday. Having won against Marshall County on Friday, October the 14th to win their third straight 1st Region Championship, the team was encouraged and excited to head to Bowling Green. Being the first time in history for McCracken County to achieve this three-peat, many of the team members were confident they were going to do well, saying they made it this far last year and have only improved since then.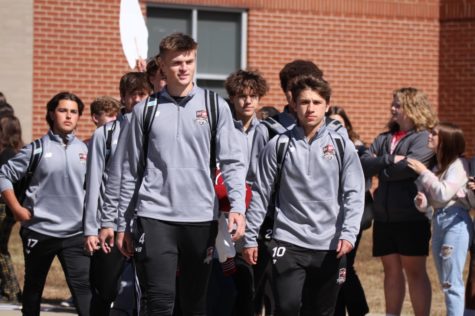 During the game, Bowling Green made the first goal, but the Mustangs soon struck back and tied it 1-1. Neither team gave an inch to the other, and the game went into double overtime, the score only changing to 2-2. Soon after the overtime, they turned to penalty kicks when the game eventually ended in 7-6, Bowling Green. 
One of the teammates, Andrew Record, states, "Although they might not have been the best team, Bowling Green High was definitely the hardest opponent we played." Giving it their all on the field, they might have been disappointed in the results, but everyone watching was proud of how the team played.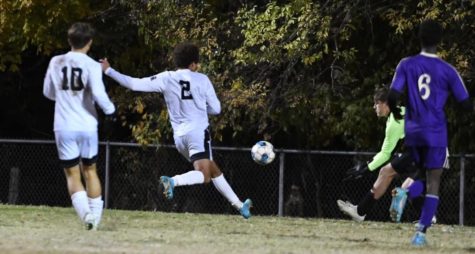 Blake Jeffrey, Landon Grace, and Johnny Stevens, all stated their favorite moment so far in the season was beating Marshall County, saying they have always been a big rival. The team had high hopes for this season, but it, unfortunately, ended sooner than expected. However, the school spirit has not diminished and McCracken County is exceptionally proud of its men's soccer team.