Flu Outbreak Slams MCHS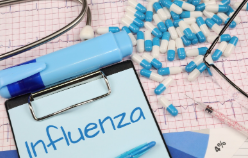 Jaiden Herzog, Staff Writer - The Mustang Messenger
November 9, 2022
Since October 2022, the flu season has had a grueling effect on the student body and staff at McCracken County High School. This infamous outbreak has been causing cases and cases upon absences upon absences.
Teachers and students alike are missing school days due to this viral infection. "I have seen at least 20 kids absent from my own classes," remarked Hadley Martin, a Freshman in recovery from the Flu. "There are at least 17 teachers absent right now. Us teachers that are here are having to help watch classes that they couldn't find subs for," stated Mrs. Stephanie Rathgeber, the head of the Journalism department. It's been a struggle for the MCHS staff and student body with so many people gone. Schedules are messed up, people are stressed, and, overall, our school community is hurting.
Adding onto this, the Flu is having a life-threatening effect on a few students. "There are two students in the hospital with Influenza as of right now," said House 5 Science teacher, Mr. Craig Wallace. Prayers are being sent out to those students and their families while the surge continues.
Continuing, some speculate that this particularly adverse Flu season was set in motion after the lifting of COVID-19 regulations and rules. "You know, since we stopped social distancing and wearing masks, more people have been getting sick," said Landon Nichols, a 14-year-old Freshman who recently had the Flu.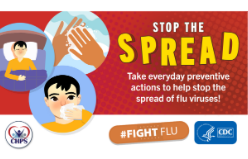 Furthermore, on Thursday, November 3rd, the school board decided to shut down all McCracken County public schools for two days. All classes will resume Wednesday the 9th due to election day on the 8th. These days are to be treated as non-NTI snow days which are expected to be made up at the end of the school year. This action was taken in hopes of decreasing the spread of influenza in McCracken schools. For now, all that the community can do is stay as safe as possible and practice Flu-preventing methods such as washing hands and social distancing.