Plane Crashes Into Lake Victoria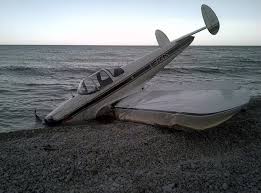 Sunday morning a plane crashed into Lake Victoria outside of the lakeside town Bukoba. The plane was on its way to Bukoba and was about to land before it crashed into the lake. The plane had left from Dar es Salaam, the capital of Tanzania that morning. The flight was going to land soon until bad weather struck, causing the plane to crash into the lake. According to BBC News, " Of the 43 people on board there were only 24 survivors." First responders got to the sight of the crash fairly quickly, but found the plane almost completely submerged in the water. The plane was from a company out of Tanzania. 
The model of the plane is an ATR-42, which is made by the company called Avions de Transport. The company ATR is a joint partnership between two major European aeronautics companies, Airbus and Leonardo. Airbus is a global leader in aeronautics, space and related services. Leonardo on the other hand works with security, they are the world's top aerospace, defense, security, and cyber company. 
People are grieving the loss of their loved ones on that plane. The CEO of the company ATR is giving his condolences to everyone that lost one of those 19 people that did not make it out alive.