Have fun join the Zombie Run
Gavin Lager, Staff Writer - The Mustang Messenger
November 16, 2022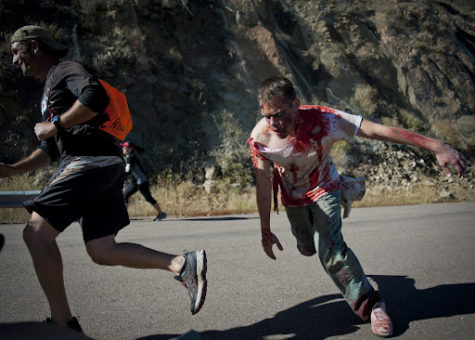 The Zombie Run and Fun Run was a fun event held for a charity at Noble Park. This Zombie run was an amazing experience. These runs are for fun and charity and a push for more events should happen. I have attended one of these events and it's a fun way for people to donate to people in need. These events are important to the community. The Zombie run can bring people together and help people at the same time which is just great to the community. Now the Zombie run is a fun event but what really counts is the charity.
The run started on August 19, 2005, and has continued for a long time and has supported the needy. The Zombie run is now a very popular event and in 2019 had 15,000 people attending! The Zombie run is beloved here in Kentucky and is something of a tradition in this Bluegrass state.
The Fun run is also something to be mentioned. The Fun Run gets kids involved which makes it cute and inclusive.  Now The Zombie run is a lasting tradition but it has slowed down due to Covid-19 I have the belief that it will go strong now that Covid-19 has slowed down. "The Zombie Run is unique," Says a wonderful Teacher from MCHS. The Zombie Run is wonderful about Kentucky. The Zombie Run actually started in Louisville but spread when people realized how fun it was and wanted to be a part of it. Now one thing I wish was a special Zombie Run for the people who can't join. The Zombie Run is still an overall positive. I struggled to find anything wrong with it. Kentucky is most likely going to continue the Zombie Run but something that should happen is the spread of the Zombie Run. The Zombie should be spread to other states so more people can join the fun. The only negative about spreading the Zombie Run is losing the uniqueness but that isn't really a negative in a way. The Zombie Run is a great event and overall is just something that benefits the community completely and needs to be supported and cherished by our community. Even if the Zombie Run ends it has forever cemented its legacy. Please if you wish to help people and have fun and join the Zombie Run.