Kentuckys Final Amendment 2 Ruling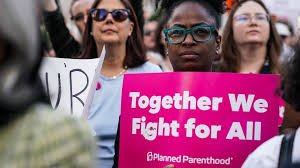 For the last four decades, the citizens of Kentucky have been arguing for and against state-approved access to abortion for women all-throughout the state, regardless of their reasoning for the operation. On November 12, 2022, people in each state marked either yes or no for amendment 2. While some see it as extreme activism, others feel that abortion is a reproductive right, most arguing that it is health care. 
According to WLKY News Louisville, the poll read,¨ Are you in favor of amending the constitution of Kentucky… to state as follows: To protect human life, nothing in this constitution shall be construed to secure or protect a right to abortion or require the funding of abortion?¨
Nowhere in Amendment 2 does it state that abortion is covered by Medicaid in Kentucky, although it is in 15 other states. Yes, voters believe that insurance should not cover abortion, pointing out that the idea is inconsistent with Amendment 2, while opposers of the state-wide abortion ban argue that there are no exceptions for assault, and incest, as well as the safety, and overall well-being of the person carrying.  The people spoke, and the overall consensus of the poll seemed to be shocking for a predominately conservative state. It was found that one side was outnumbered by a landslide, 741,415 people voted no, while only 674,251 said yes, as stated in the New York Times. Activists in Kentucky hope to continue to open up more opportunities for women to get the reproductive care that they need, seeing as EMW Woman´s Surgical Center of Louisville, Kentucky is the only licensed clinic in the state. Abortion opposers plan to keep pushing for the restoration of a permanent abortion ban, Addia Wuchner, the executive director of KY Right to Life, says that they, ¨look forward to the next phase of pro-life advocacy in Kentucky.¨ Both sides have made it very clear, neither is ready to give up just yet.