Delaney Green: A Wholesome Soul
Eden Neihoff, Staff Writer - The Mustang Messenger
December 5, 2022
At McCracken County High School, Delaney Green is a diamond among gray rocks. On October 30, 2007, she was born. Delaney is well renowned for producing stunning artwork. She's always been a girl with a creative streak. "I've always had a deep love for the arts; they hold such great meaning for me." Green emphasized her deep admiration for artistic talent.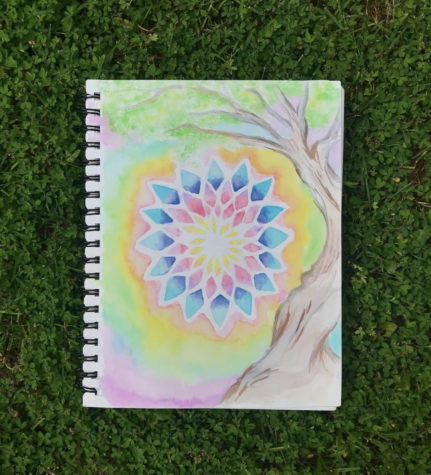 Delaney uses a variety of media to communicate her artistic vision. According to her, she expresses it through poetry, journalism, painting, and drawing. "Any form of art is a great way to express pieces of yourself whether they are emotional or pieces of your personality."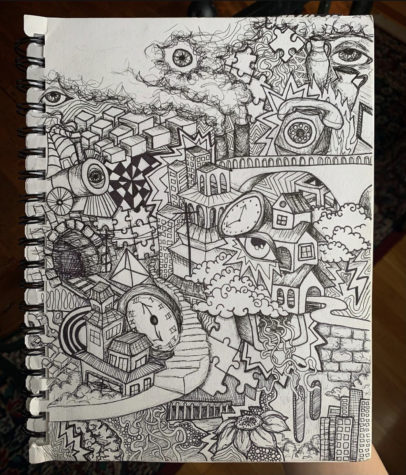 She holds Charles Bukowski, Oscar Wilde, Miguel Ruiz, and Nico Demers in high regard as writers. Additionally, she finds inspiration in music. She is a pianist and guitarist. She has a strong vocal propensity as well.
An interesting part of her life is criminology. She takes pleasure in studying the psychology of criminals. Delaney's sense of style is definitely a peculiar one. You will see her in genie pants and crazy patterns. "I love how you can identify someone with their style in clothing and overall appearance. You control what impressions you have of people around you, me personally. Delaney is described as a spiritual person. She is very big into crystals and their meanings along with chakras. She gains energy and muscle strength through yoga. She also loves to hike and be around nature. Overall, Delaney's personality is very unique and she has so many interesting hobbies across the line. Whether her clothes or hobbies interest you, it is known that she has so many complex aspects of her personality.