TikTok: A Security Threat?
Eden Neihoff, Staff Writer - The Mustang Messenger
December 5, 2022
Tiktok is an infamous platform for many good and bad trends. It now has the U.S. thinking: should we just get rid of it completely and utterly? TikTok's main headquarters is in China and is a China-owned company called ByteDance. The basic idea around the app is 15-60 second videos consisting of anything from outfit ideas to dancing. Tiktok has blown up many influencers that later became actors and musicians.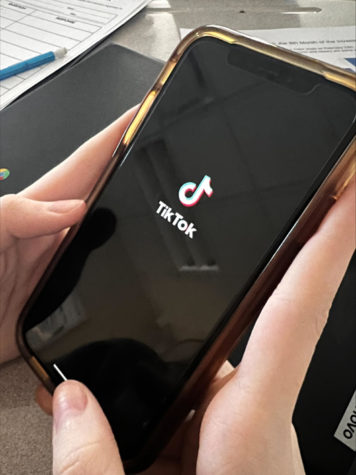 Although some have benefited from this scrolling-formulated application, political leaders in America seem to find dangers and faults in using a foreign app. According to Treasury Secretary Yellen, TikTok has, "legitimate national security concerns," So, political figures clearly are opposed to the app, but what are TikTok users and students saying about this app?
Student Delaney Green claims, "I think we should be focused on more important issues than whether or not a social media app should be illegal and people are still healing from everything in the past years. That shouldn't be our biggest priority. To quote Amy Winehouse, 'There are so many bigger things at hand.'" Another threat to American users of TikTok is security, the app is said to control devices and heavily influence ideas that users might not like. Data leaks are also common in this app's track record. Health is also heavily considered on the platform. The app is claimed to promote depression, anxiety, and eating disorders. These topics should be discussed and not shied away however, not be romanticized. MCHS freshman Jaiden Herzog has opinions as a non-TikTok user, "I feel like from the outside, it is not necessary to ban it because it is an entertaining app but it's also difficult because some use it for malicious intent." Really, it all comes down to the individual's opinions. So the question is, do you think TikTok should be banned?