Far-right Extremists Plotting To Overthrow German Government Arrested
A group of Germans were arrested for plotting against the Government.
Matthew Lee, Staff Writer - The Mustang Messenger
December 15, 2022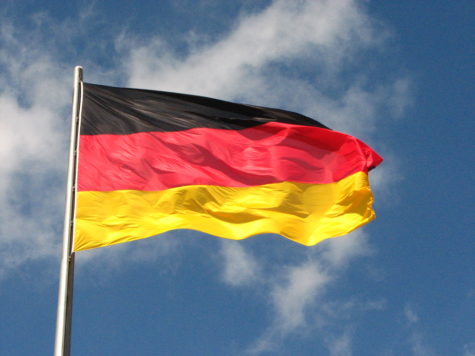 In Germany, a group of far-right extremists, 22 people, all German, were arrested with suspicion of planning to overthrow the government and replace it with their own rule. The group consisting of 22 members was not the only one arrested; 3 of their suspected supporters, 2 German, and 1 Russian, were arrested, as well. Currently, the group remains unnamed, but it is confirmed they were based on a movement driven by conspiracies of the validity of the current governing of Germany. 130 searches were sent out over 11 out of the 16 of Germany's official states by about 3,000 police officers making up one of the most counter-terrorism affairs of all time. 27 more homes have been searched for more suspected members of the violent, hate-driven group of terrorists. The group is said to have been formed in November 2021 at the latest and has been plotting to overthrow and replace the government with their own order since. Prosecutors say the group knew that the only way to attain their goal was through armed forces. Before their arrest, they had been gathering all sorts of weaponry, and equipment, and had been holding shooting lessons regularly. It has also been confirmed that the group had plans to raid the Bundestag lower house of parliament and we still do not know how capable the group was if they were to perform such acts. Der Spiegel, the largest German news website, better known as Spiegel Online, exposed that 2 of the men arrested were one 71-year-old German from a tiny German noble family and a 69-year-old German paratrooper. The group has also been confirmed by prosecutors to have been in contact with Russian officials hoping to trigger a new order in Germany once the government was overthrown. The government of Germany is still searching for any association with Russia and the group and is attending on answering to them to the greatest extent of the law, according to Interior Minister Nancy Faeser. Student, Gavin Langer, says, "This was a fruitless and confusing plot. I'm very confused about their motive." Other than wanting to replace the German government with their own order, and baseless conspiracies, we do not have any other concrete reasons why they'd do this, especially with the Russians.