Teacher Spotlight: Mrs. Willoughby
Selaney Yancey, Junior Editor
November 28, 2016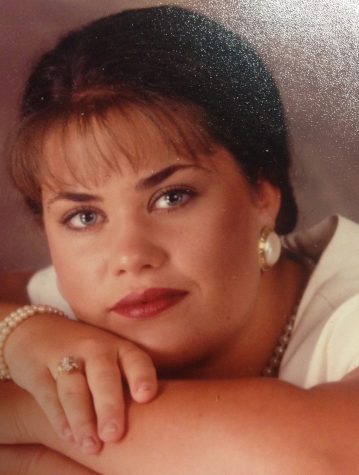 How long have you been teaching?
MW: 14 years
Did you have any jobs before teaching?
MW: Pharmacy Technician, Student Worker for the Dean of College of Science, Student Worker for the Veterinary Technology/Pre-Veterinary Medicine Program, Tutor for the Services for Students with Learning Disabilities, Veterinary Technician
What lead you to teaching?
MW: After not being accepted to vet school, I really didn't know what I wanted to do.  Being a vet was a lifelong dream! I hadn't planned anything else.  I really loved lab work, and thought about being a medical technologist.  But my boyfriend at the time (husband now), said I was a great tutor and should look into teaching.  I applied for a chemistry job at Marshall Co.and the rest is history.
Favorite Movie?
MW: Mona Lisa Smile
What are some song lyrics that mean a lot to you?
MW: Many things about tomorrow, I don't seem to understand.  But I know who holds tomorrow, and I know who holds my hand.
Favorite fictional character?
MW: Cinderella
Favorite comfort food?
MW: Quesadillas
Where did you go to high school and what year did you graduate?
MW: Ohio County High School – 1997
How would you define yourself as a high school student?
MW: I was the overachiever, perfectionist that made straight A's.  I was a talented pianist deciding between becoming a concert pianist or a veterinarian.  I was very focused and intrinsically driven. 
Would the current you be friends with the high school you?
MW: I know I'd be friends with my high school self; I still possess a lot of those characteristics.
How have you changed?
Over the years, I've learned not to stress and worry as much.  I just try to have faith and know that God can see my path a lot further ahead than I can.
What is one thing that you wish your students knew about you?
MW: The day I started teaching was the day I found my purpose in life.  It definitely wasn't what I planned on doing, but God had other intentions.
Mrs. Willoughby runs the BioMed program at MCHS, which is a part of Project Lead the Way.