5 Things to be Thankful for in 2016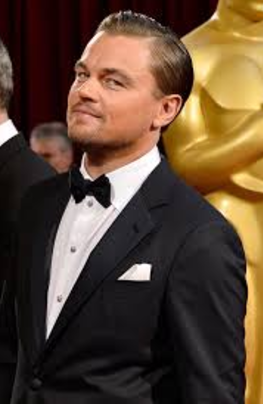 Rachel Bell, Messenger Reporter
November 28, 2016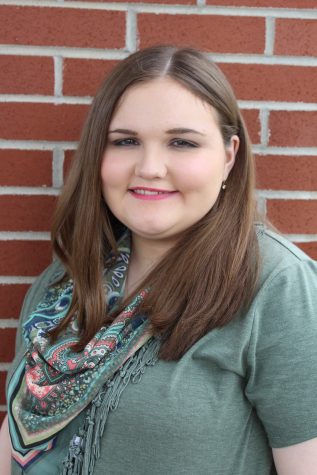 1. Leo won the Oscar. Leonardo DiCaprio has been vying for an Academy Award since 1994, and the internet hasn't been kind to his inability to snag one. He was nineteen when he filmed What's Eating Gilbert Grape?, which was the first of his movies to earn him a nomination, and he was forty-one when he took the stage to deliver his acceptance speech. All the memes about his Oscar-less career are now obsolete. Even though people make jokes, Leo is one of those unproblematic guys that people can't help but root for. When he received his long-due award for his role in The Revenant, the world cheered him on. As it should be.
2. New Harry Potter material came out. The long-awaited continuation of the beloved children's books series Harry Potter finally came on July 31. It's a story about the Trio nineteen years after the main series. They have kids, jobs, and have moved on with their lives. I won't go into much more detail for spoilers' sake (and also because I haven't read it) but hey, it's Harry Potter. It's bound to be good. On November 18 of this year, Fantastic Beasts and Where to Find Them came out. This one is a movie that takes place in 1920s America, so it's interesting to note the difference between British and American wizard culture. It stars Eddie Redmayne as famed magizoologist Newt Scamander, and is definitely a must-see.
3. The Cubs won the World Series. Whether you're a fan of the Chicago Cubs or not, you have to admit it's cool to witness history. This is the first time they've made it to the World Series since 1945. Consider this: you're seeing something your grandparents might not have seen. Granted, they haven't won since 1908, so since they pulled through, you're also seeing something that your great-grandparents haven't seen. Sports may not be up everyone's alley, much less baseball, but we are witnessing something awesome that hasn't happened since before the Titanic sank. Hopefully, this isn't just a fluke, and the Cubs will have success for years to come.
4. The U.S. rocked the Olympics. Again, something sports related. However, everyone gets a sense of patriotism during the Olympics, and start caring about sports, even if they don't usually. Every four years, we get two things: the Summer Olympics and the Presidential Election, and the former universally gives people more enjoyment and less headache out of the two. Olympic veteran and swimmer Katie Ledecky took home four gold medals and one silver. New to the Rio Olympics was Simone Biles, who won four gold and one bronze. Gymnast Gabby Douglas of 2012 London Olympics fame also got a gold medal. The Olympics are always astonishing, but in Rio de Janeiro this summer, it was at an all-time high.
5. A new year is just around the corner. 2016 was an interesting year, to say the least. It might have been fantastic, or not so great. The good news is, a new year means a new beginning. We all have the ability to start a new chapter in our lives. 2016 might not have been a great year, or 2015, or 2014, but 2017 might be the year. There has to be hope that it will. A lot of great things happened in 2016, and 2017 will be even better.
Here's to you, dear reader, and may 2017 be the best year ever. And from the Mustang Messenger staff, have a Happy Thanksgiving.