Rise & Rush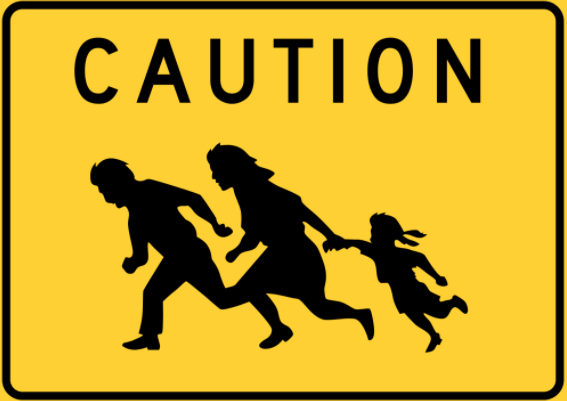 Kaelin Rowell, Messenger Reporter
November 29, 2016
Whether it's a growing list of tardies, losing your spot in the parking lot, or the too-late realization that you forgot to brush your teeth, everyone has seen the effects of running late in the morning at least once. For some students, this can be an almost every day occurrence, because, let's face it, being on time isn't always easy. We all may run late every now and then, but here are 6 tips that may help you shave that extra 10 minutes off your morning routine to make sure you don't get any more dirty looks from your first-hour teacher when handing them a tardy note.
1. Drink water- Before picking up the caffeine, get some H2O in your system. Water fires up your metabolism, hydrates you, helps your body flush out toxins, gives your brain fuel, and may even make you eat less. This helps you to start off your day feeling as energized as possible.
2. Make a playlist that is the amount of time you need to get ready- It's proven that music gives pep in the step of the listener. To take this a step further, make a playlist that amounts to the time you need to get ready. Know it takes you three songs to finish your makeup and use that as a more friendly sort of alarm that you need to be out the door.
3. Pick out your entire outfit the night before- I am not kidding when I say picking out my outfit is the reason I am always late to school. I spend so much time finding something to wear that I end up looking like an egg despite my efforts. Laying out your entire outfit down to your socks will help you get ready in under five minutes.  I also suggest packing your backpack while doing this so you can grab it and go in the morning.
4. Set phone to airplane mode to avoid procrastination- This is one of the most difficult things to do if you are someone whose phone is practically flooding with unopened snapchats, but looking on social media takes an unbelievable amount of time out of your morning.
5. Have a daily makeup look and hairstyle- Try taking the "daily look" and cut it down to primer, concealer, a full coverage powder foundation, mascara, and eyebrows. After enough practice, this shortcut could take as little as 5 minutes to complete in the morning. When it comes to hair, maybe play with a low ponytail or braid. It won't look as professional, but it's better than frizzy bedhead. Overnight hairstyles are also an option like sleeping in two french braids to tame frizz and achieve a wavy look that looks more uniform.
6. Pre-plan your breakfast- A healthier, quicker alternative to going to a fast food restaurant is to prepare your breakfast the night before. Some handy tips are to put some granola bars in your backpack or freeze an already made smoothie. In addition, you can also take this a step further and purchase coffee that is already prepared, such as bottled Starbucks, to get your boost of energy in a timely manner.