Teacher Spotlight: Mr. Hantak
Selaney Yancey, Junior Editor
December 12, 2016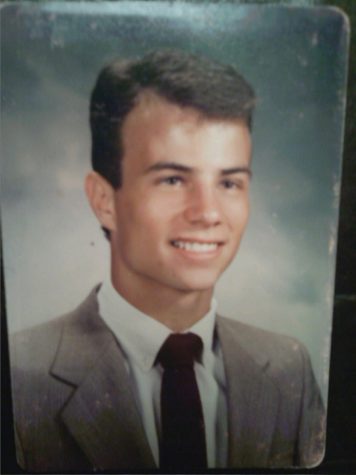 How long have you been teaching?
BH: 11 years
Did you have any jobs before teaching?
BH: I owned 2 soccer clubs and was an assistant soccer coach for several colleges in the St. Louis area.
What lead you to teaching?
BH: Even when I was young, I knew that I wanted to teach. I loved school and really wanted to help kids learn. I fought the idea during college, but something kept pulling me back to teaching as a career.
Favorite movie?
BH: Office Space
Some song lyrics that mean a lot to you?
BH: "Would you not like to be sitting on the edge of the world with your legs hanging free", Dave Matthews and "That's my daughter, in the water, I taught her everything she knows" Loudon Wainwright III.
Favorite fictional character?
BH: Sydney Carton from "A Tale of Two Cities"
Favorite comfort food?
BH: Burritos
Where did you go to high school and what year did you graduate?
BH: Parkway Central, In St. Louis class of 1991
How would you define yourself as a high school student? Would the current you be friends with the high school you?
BH: I would say I was an average student, but probably thought too much about the social aspects of school. I played 5 Varsity sports and loved every minute of the experience. I think that I would be friends with that me.
How have you changed since high school?
BH: I haven't really changed that much, I mean I still laugh if someone passes gas in class. However, I have become more responsible. I think a lot of that has to do with becoming a father and loving my family.
What is one thing that you wish your students knew about you?
BH: That, even though I joke a lot, I truly care about their futures. I want to see them reach their potentials!
What was the first concert you ever went to?
BH: Van Halen, OU812 tour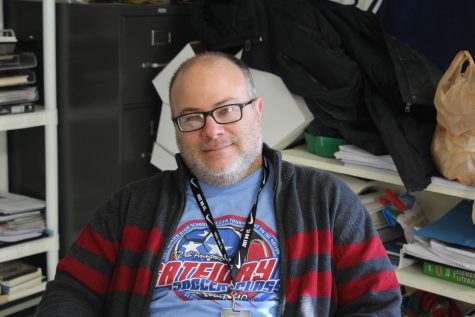 What was the best concert you ever went to?
BH: Fleetwood Mac! It is one of my wife's favorite bands and I got her the tickets for Christmas 2 years ago. I like their music, but my wife was so happy that she cried while we were at the concert, and my wife is not a crier. She had thought that she would never get a chance to see them because they are getting really old, but they put on an amazing show and I gave my wife a chance to cross something off her bucket list!
Mr. Hantak is an English teacher and coach for the soccer team.