December Horoscopes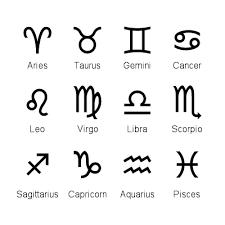 Kendel Ponchock, Messenger Reporter
December 12, 2016
It's a time of joy and cheer… the Christmas season is upon us! We have entered an important astrological phase for love and relationships this month- Whether that be work, family, friends, or lovers. Keep your horoscope in mind as you take on this month's festivities. The new year is closer than you think!
Sagittarius (11/22-12/21)
Things seeming too good to be true?  Christmas time often has that effect!  Bathe in this time of joy and cheer, because January will bring with it change and the need for a New Year resolution.
Capricorn (12/22-1/19)
It's time to plan and make a strategy; don't act on impulse when important things are on the line. Not everything has to be done in the heat of the moment!  Take time to think about your plan of action and consider the possible outcomes of your choices.
Aquarius (1/20-2/18)
You may be starting to question how much you can handle, and others may be questioning this as well… but don't fret.  Take your time! Slow and steady often wins the race. You can get great things accomplished when you take things slow and manage your time appropriately.
Pisces (2/19-3/20)
If the shoe fits, great! If not, it may be time to readjust.  Not everything fits perfectly into your life, so this month may be the time to downsize or leave things behind.  When something is no longer worth the effort, it is time to say goodbye.
Aries (3/21-4/19)
The holiday time is one of joy and cheer, but be careful not to get too wrapped up in the sparkle of the season.  December is a crucial time for you to maintain your studies, work responsibilities, relationships, and social life.  Work to build a sturdy bridge to 2017.
Taurus (4/20-5/20)
This is not the month to take unnecessary risks, so keep the stakes low.  You will have to make a major decision this month and it isn't a time to gamble.  Your dedication and hard work is tiring, but you are setting yourself up for a fantastic 2017! Keep working hard.
Gemini (5/21-6/20)
Unexpected things may be happening this month for you, so always have a backup plan.  Embrace change and be aware of what is good for you!
Cancer (6/21-7/22)
This month is full of potential.  As you strive toward success, remember to thank those who helped carve the way. Stay gracious!
Leo (7/23-8/22)
Actions speak louder than words.  This is something to keep in the back of your mind
this month as you prepare to help close friends who may need support.  Lend a helping hand where it is needed and always have open arms for those you care most about because they would do the same for you.
Virgo (8/23-9/22)
Follow all things through this month, Virgo, because the outcome will be well worth the extra care. Whether this is taking time to find the perfect present for a loved one, or staying hard at your school work until the final day of the semester, you will have a merry Christmas knowing you deserve a well-earned break.
Libra (9/23-10/22)
Your patience will be tested this month when resolving an important matter.  You have a well-balanced head on your shoulders, so remember that.  Keep fairness in mind when tackling any obstacle this December.
Scorpio (10/23-11/21)
Never fear to seek the help of others, because sometimes, it's necessary in order to succeed.  Take a step back from the holiday season chaos to see things from the eyes of others. It might give you a new perspective!