Surviving the Holidays: Avoiding Family
Brianna Pritchett, Messenger Reporter & Business Manager
December 13, 2016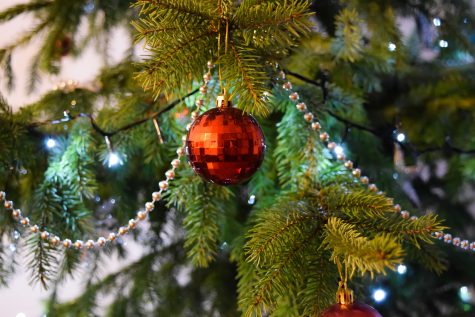 Surviving the holidays can be tough, especially when we, as students, have already been stressing over finals and attempting to pull up suffering grades. It's that time of year where we deserve a break (a Christmas break!), but the family doesn't always allow that. Avoiding family isn't always the easiest thing, and sometimes you end up with a guilty gut. I consider myself to be a pro at avoiding family around the holidays, with a little bit of training and practice the holidays will be manageable for you too.
My favorite way to avoid family is to simply just hide in the bathroom. I normally have my phone on me and I grab a companion and make my way to the bathroom. Sneaking into the bathroom allows me to avoid the cringy holiday greetings and once it's time to eat I dart out and grab the juiciest slice of ham and run back to my safe space. If anyone attempts to come in the bathroom just play sick and they should feel bad enough to leave you alone; if you play your cards right no one will come back to check up on you in fear you've stunk up the whole hallway.
Once you stay in the bathroom for long enough you may be able to sneak into a vacant bedroom, normally the coat room. No one is attempting to look for you at this point so relax and take yourself a nice nap and let the Christmas gifts pile up. Now even as a pro-family shamer I still receive my presents face to face because I'm not a completely rude person, but this year I've topped the charts.
Lastly, one way to assure you are getting yourself out of seeing your terrible family is to purposely spend it with your terrible coworkers… that's right, WORK! This year I volunteered to work Christmas Eve in order to escape the sadness that is my emotions. With no lover and divorced parents, the holidays really tend to suck for me, so I'm taking corrective actions.
I hope these small holiday tips have helped any of you in some way, Merry Christmas and have fun avoiding those cringy relatives!