Hot Makeup Products for Fall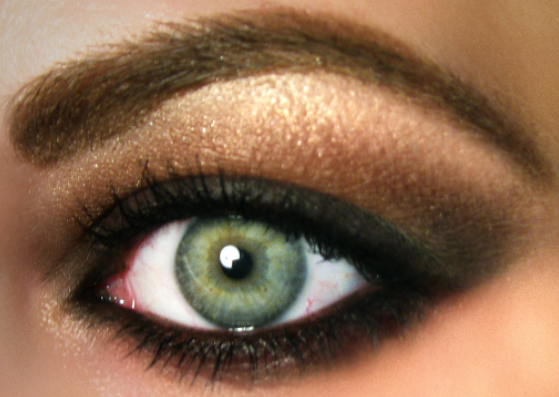 Selaney Yancey, Junior Editor
January 4, 2017
The way I see it, seasons are accessories in an ongoing fashion show. Each season brings new styles to test, different inspirations, and new products to add to our collections. Autumn is the time for rich warm tones, neutrals, dark lips, and winged eyes. This means a trip to Sephora, Ulta, and of course, some online shopping. Here are some of my favourite makeup products from face to lips to eyes to cheek to make you feel like a spooky autumn goddess.
Skincare:
Ponds Dry Skin Cream $8.60 – As the weather gets colder, skin tends to get dryer and begs for more moisture to save it. This moisturizer is heavy (my oily skinned friends: use with caution!) and meant to be used at night after your skincare routine. Apply all over the face, and as you dream, your skin will rejuvenate!. This product can be found at Walmart or most drugstores so you don't have to break the bank.
Face:
Becca x Jaclyn Hill Shimmering Skin Perfector Blush Splits $38: Everyone wants to glow. This duo gives you Becca Highlighter, which is buttery and gives the face a flawless finish, and the blushes are blendable, luminous, and pigmented. There are many different shades, but for fall, the of Prosecco Pop and Amaretto is a perfect combo of gold and a nude for cool, couture cheek.
Eyes:
Anatasia Beverly Hills Modern Renaissance Palette 42$: This palette is worth every penny. The shadows are buttery, crease free, and one swatch provides pigment like no other. The palette has very neutral shades as well as deep berry shades that make the shadows super versatile, allowing for daily natural looks as well as bold, warm toned statement eyes. The packaging is gorgeous, you get 14 incredible shades, and it is perfect for serving fall leaf looks.
Lips:
Aquaphor Lip Repair Treatment $3.60: LISTEN UP. This is the miracle your lips need. Chapstick? Burt's Bee's? Throw them out. This product hydrates and makes your lips feel brand new. Buy 5 and keep them in your purse at all times.
Kat Von D Everlasting Liquid Lipstick $20: Liquid lipsticks are the hottest product on the market right now but Kat Von D has perfected the formula. It is incredibly long wearing, comfortable on the lips, and delivers full coverage colour in beautiful, unique shades. Prep your lips with some Aquaphor or a lip scrub for easy application and then complete your look with a beautiful lip colour. For autumn, I recommend the shades Lolita II, Vampira, and Bow N Arrow.