The Lady Mustangs Volleyball Team Spike Their Way To State
Rae Hobbs, Staff Writer - The Mustang Messenger
November 16, 2022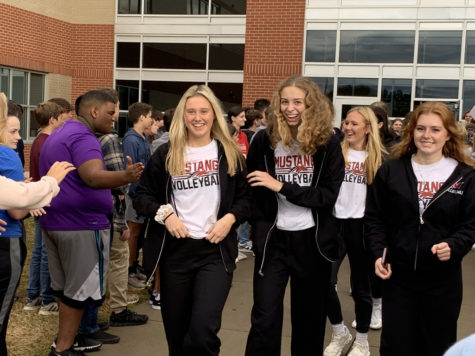 The Mustang volleyball team went to state this week to play in the elite eight. I spoke to both Caroline Sivills (who is a member of the team), and Sydney Koehler (a viewer) on their thoughts on the team's performance at both Tuesday and Thursday's games. 
Caroline Sivills is the right-side hitter for the team but explained that she passes as well. When asked about how she felt while getting ready to enter the game she expressed this "So my thoughts going into the game was that I was confident we were going to win, because we had prepared so much for the game and all of us were very ready to play our opponent because we have studied the other opponents game so we can know how they play and what we should do to score on them." Why was the game even important though is a common question that has floated throughout the halls. Caroline had this to say "That win was so important because it was hosted at our home court, which had never been done before, and we had not made it past sub-state last year so this whole season it was our goal to do just that. We knew we had so much talent on our team and for us to win that game meant so much to us."  The team went on to play in the Elite Eight Thursday, where they faced off against Bowling Green to advance further into the state championships.
Sydney Koehler, a senior at McCracken County High, was one of the members of the student body to view the game via a monitor in the main gymnasium. Sydney was first asked why she even watched the game, to begin with, and had this to say. "At first I only watched the game because my class went to the gym. But as the game continued I became engrossed in it. I even tried getting a good seat when I went in there a second time with another teacher."  When asked about her views on the game's results she had this to say " I thought that Thursday's game was a little disappointing in the end. But McCracken's girls did extremely well in the beginning on the game. But, I was proud that McCracken was about to get to state. The girls worked hard and got so far." Sydney additionally expressed she had little to no knowledge when it came to the game, but that seeing her school's team do so well was exciting nonetheless.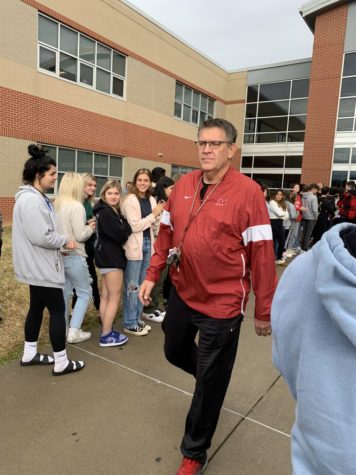 Regardless of the end result of Thursday's game, our Lady Mustang Volleyball team won in our books. This loss is just a minor setback that will help them work even harder next year, and act as fuel to give even more than before! So congratulations to our volleyball team for working their tails off and giving their all into their tournaments.