Eden Neihoff : the "Harry Styles Girl"
Delaney Green, Staff Writer - The Mustang Messenger
December 5, 2022
Eden Neihoff (known to some as "the Harry Styles girl") is a Freshman at McCracken County High School. She is involved in theater and was in this year's fall school play. She is also one of McCracken's student journalists, a staff writer for the school newspaper site.
She has various hobbies, many of which involve celebrities and influencers. She also likes to spend free time doing things including music, writing, and reading, but undoubtedly the most noticeable must be her love for famous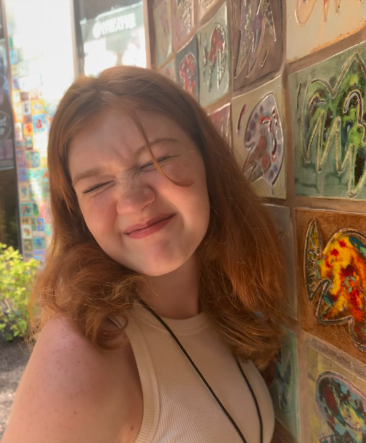 celebrities. Eden has always been intrigued by them, and that is what got her invested in the world of pop culture. When asked about the topic her friend Jaiden Herzog stated, "Eden is the most involved person I know. She can tell you anything and everything about any given celebrity or scandal—and on top of that, she is such a strong female voice." Her friends admire her vibrant personality and outgoing spirit. Most were also quick to mention her passion for anything pop-culture. Eden said that celebrities interest her so much for two main reasons. One being that she takes great influence from them and how she is able to relate to them. The second: "I just like to know things."
She sees it as important to be in-the-know about things and to learn from other people. "I get really interested in scandals and who did what; as bad as that is." She likes to see all angles of things, the good and the bad. There is never just one side of a story, and that is part of what interests her to research so much about them.
Most people who know Eden know about her deep love for Harry Styles, but what most don't realize is that her celebrity radar stretches far beyond that. She is involved in loads of different fandoms and communities, a few of her favorites include Taylor Swift, Phoebe Bridgers, One Direction, and just about any artist from the "teen-girl music genre".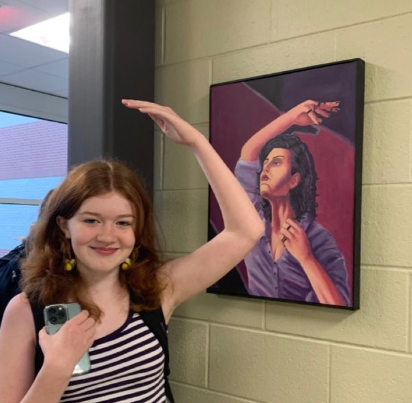 She likes to spend time learning about celebrities' personal lives. She always emphasizes how it's important to remember that celebrities are people too. This drives her to understand what she can about them. "Most people don't seem to realize that big celebrities have real lives too. They're people with boundaries and feelings. Things people say can still affect them, fame doesn't change that. That's why I think it's important to recognize them as real people and take time to understand them."
Overall, it's agreeable to say that Eden could be described as a pop-culture mastermind. She is far more than just "that one Harry Styles Girl" (a title of which she does still embrace). Who else could tell you about every One Direction member's families? Or every detail and hidden meaning behind Taylor Swift's music videos? Nobody. That is what makes Eden so compelling.