Tensions In Iran Boil Over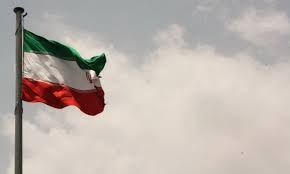 Grace Samples, Staff Writer - The Mustang Messenger
February 28, 2023
On Monday, December 12, 2022, the Iranian government executed Majidreza Rahnavard, the second apprehended protester of this month. Rahnavard, aged twenty-three, was publicly hanged by a crane in the city of Mashhad. The man was accused of murdering Daniyal Rezazadeh and Hossein Zeinalzadeh, two student volunteers for the Resistance Force in Basij. Iranian police claim that Rahnavard lethally stabbed the two students during a protest as tensions rise between the Iranian people and their Government. 
Protests began to spark in the month of September when Mahsa Amini, a Twenty-One year old woman, was detained while visiting the Iranian capital of Tehran for wearing an, "improper hijab." She later died in police custody, after eyewitnesses had said to have seen Amini being fatally beaten by Tehran Guidance Patrol- a claim thoroughly denied by the Iranian police. On the sixteenth of September, the people of Iran filled the streets with anger and outrage, beginning the first of many protests that have since continued. 
Majidreza Rahnavard was not the first protester to be executed, as Iranian man Mohsen Shekari was hanged on December eighth for reportedly attacking a member of the Basij Militia with a machete. Though the Militia member survived a non-fatal wound, Shekari was charged for, "enmity against God," and was later killed while his family awaited outside the courthouse for updates on his case. 
According to Natasha Turak from CNBC, the activist group Iranian Human Rights says that four hundred and eighty-eight people have been killed since this time, and roughly eighteen thousand and two hundred have been detained since mid-September. The group will continue to monitor protests for the rest of the foreseeable future.