Barbeque on the River, one of Paducah Kentucky's largest events every year, is full of delicious foods, competitions, arts, and much more. Although full of fun, behind the scenes, this is a stressful and extremely tiring event for the workers. On the outside, people are hanging out with their friends and eating food, though the workers aren't having the same experiences.  
Martin Bass, first place winner for two years in a row of the whole hog competition, says, "The overall stress level is a ten out of ten, trying to have a clean environment, and the competitions are the worst stress of it all."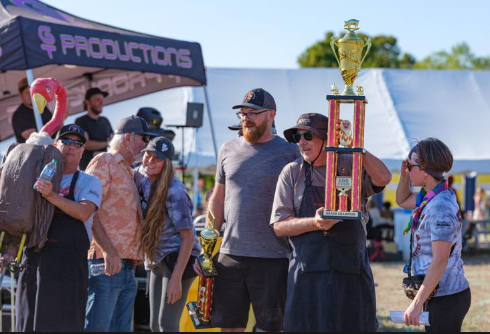 Following Bass's input, new worker Courtney Neal has similar feelings. "It's very stressful; with so many people, the smoke in the air, and hearing all of it can be very overwhelming." Knowing how stressful working the festival can be, we should appreciate everyone working, especially the volunteers, because they are working for charity. 
For example, the barbeque booth Buzzard Brothers is a non-profit organization, meaning all of the money they make goes to a charity; such as a community kitchen. Sana Turkmonie, who worked at a BBQ booth, believes the workers and volunteers deserve more credit. "It was so hot, we were running around, and a lot of people were rude and greedy. They wanted everything then and now, and it was hard and stressful."  
 Trying to serve everyone quickly, in the heat, and having there being so much background noise, it could be hard to hear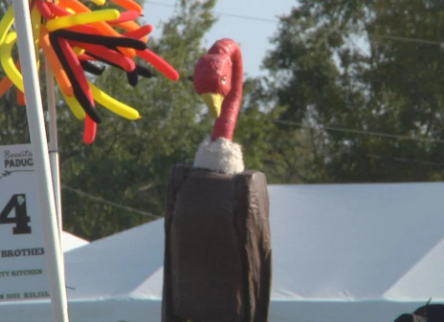 orders and to stay focused on getting everything done. Many people were working extra hard to cook for competitions, while also having to help out with other things. They also have to make sure that everything stays clean; inspectors are always walking around to make sure booths are up to standard.