Attention all Mustangs! Here at "From the Horse's Mouth" Headquarters, we are here to bring you the most authentic, really unreal news across the school. Make sure to keep out of trouble, the latest addition to school punishment policy is something new and more extreme than ever before.
Many students have been puzzled by the recently gated-off sections around the school. But their purpose will be served soon enough. The McCracken County High School education board recently announced that the school will be building small "jails" around the school. They see it as the perfect solution for misbehavior. Science teacher Mr. Wallace stated, "I have a hard time dealing with kids making trouble in my classroom. Now I can just send them off immediately where I know it'll get taken care of."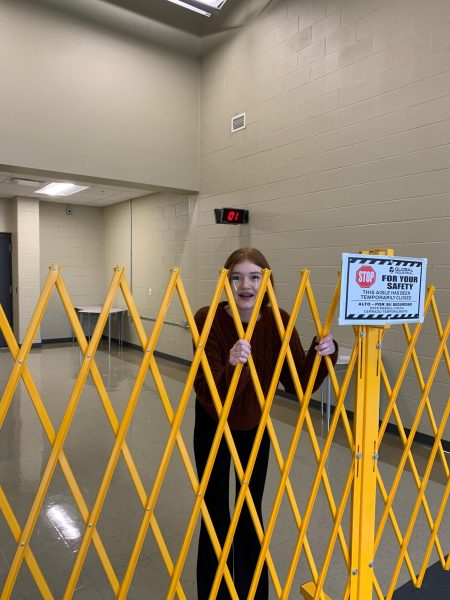 These "jail cells" around the school can contain up to two students per day. Sentences vary anywhere from class period-length to day-long. This punishment is ideal for students who don't necessarily need to be babysat, but need, at the least, a timeout-like punishment. The technicalities are not yet completely decided, but one will likely be located in each house; As mentioned before, there are already a couple being set up around campus.
 Resource officers with western style getups will occasionally parole the designated areas, to ensure justice is served.
Is this the future of school discipline? Or will this end in dystopian chaos? Only the future will tell. Will students be neutral on the topic? Or will they feel enraged? All we can suggest here at "From the Horse's Mouth" is to stay out of trouble!